We're very lucky to have the UCF Police Department bring their K9s into the library to help our students destress and we hope you've been lucky enough to meet them. If you haven't yet had a chance to see them, follow us on social media to hear about their next visit! We're also excited to announce an upcoming class presented by the UCF Police Department all about one of our favorite subjects: doggoes! We hope you'll join us on Monday, 2/20 at 2pm in Room 170 for a history of the K9 program.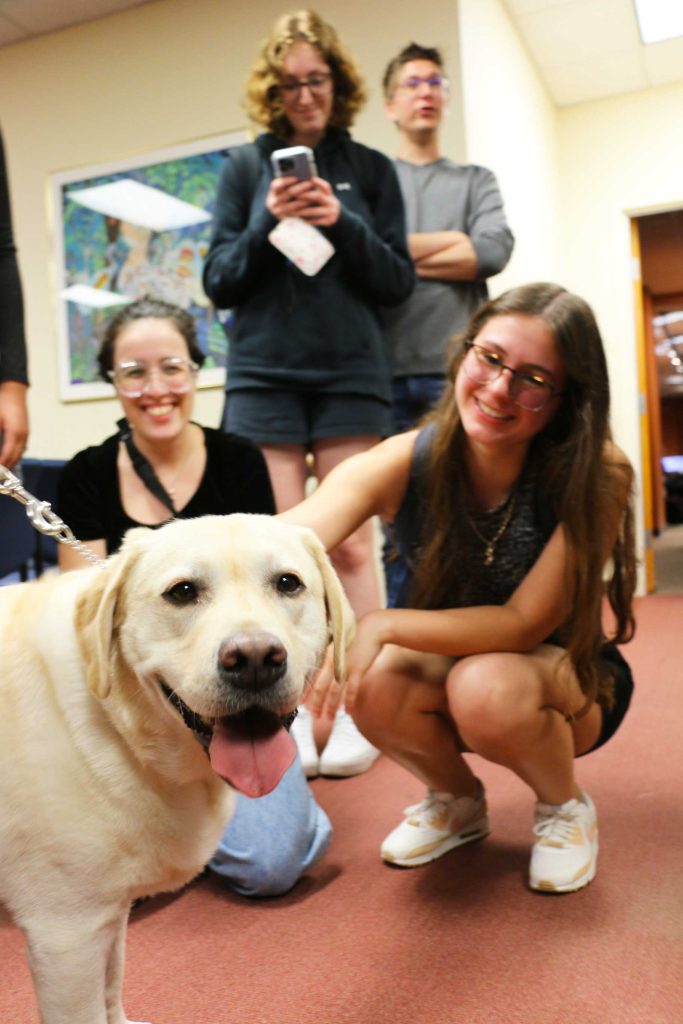 The Hitt Library has had a few good boys and girls visit us including Chipper from the UCF Police Department and Bodhi from the UCF Counseling and Psychological Services. We hope you will be able to join us for one of our therapy dog sessions in the library and enjoy these photos of past visits with them.
Chipper is a three year old yellow lab partnered with Detective Melissa Guadagnino. He is a very hard worker with many duties on campus so we are always grateful when he can make the time to cheer up our students in the library. He enjoys belly rubs and head scratches and is an all around very good boy.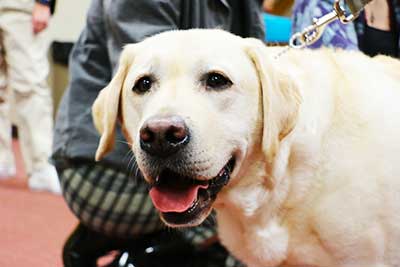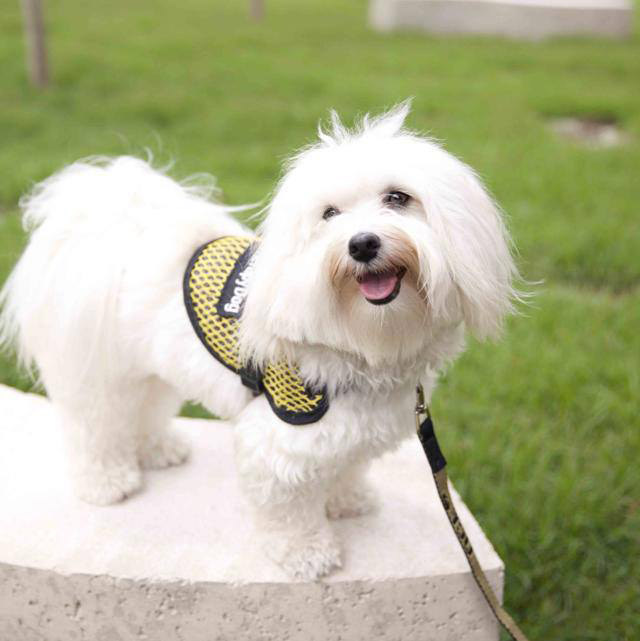 Bodhi is an 11 year old Havanese partnered with Valeska Wilson-Cathcart and together they are a registered therapy dog team working out of the UCF Counseling and Psychological Services. Bodhi loves playing outside and chasing balls and can frequently be seen at various CAPS outreach events across campus.