If you're having trouble finding your next read, don't worry, we have lots of reading suggestions from our staff! All the books listed are available in your library for check out.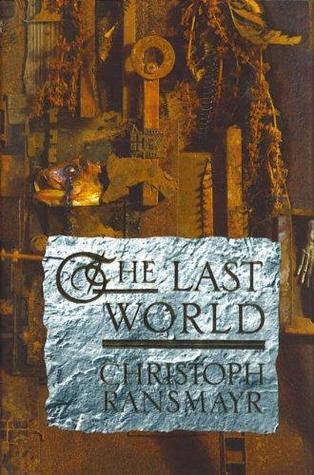 The Last World by Christoph Ransmayr
This Austrian author is fond of stories within stories within stories, time-bending, and genre-blurring (also check out his multilayered Terrors of Ice and Darkness). This retelling of Greek and Roman mythology is also a mystery, a fantasy, and historical fiction. The main character, Cotta, sets out from worldly and wondrous Rome in search of his friend, the poet Ovid, who had been exiled to a decaying town on the Black Sea as a result of insulting, through his poetry, the Emperor Augustus. Cotta encounters people who knew Ovid, and they tell his fantastical stories of transformation. But these individuals themselves also become the characters of myth, with their existence woven into the ancient mythological tales. The obsession of the poet drives the obsession of Cotta to learn more. The book, like a metamorphosis, is as unsettling as it is beautiful.
Beau Case, Dean of Libraries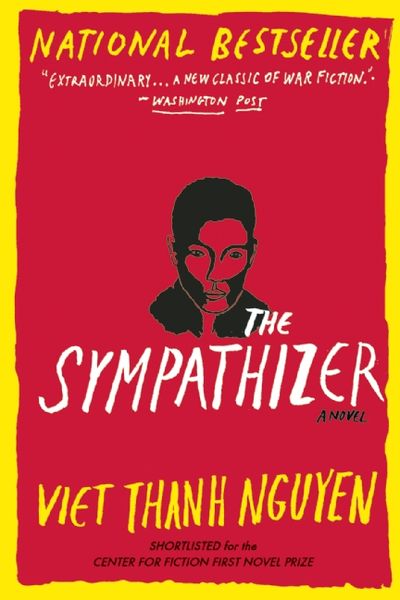 The Sympathizer by Viet Thanh Nguyen
The Sympathizer is the story of this captain: a man brought up by an absent French father and a poor Vietnamese mother, a man who went to university in America, but returned to Vietnam to fight for the Communist cause. Viet Thanh Nguyen's astonishing novel takes us inside the mind of this double agent, a man whose lofty ideals necessitate his betrayal of the people closest to him. A gripping spy novel, an astute exploration of extreme politics, and a moving love story, The Sympathizer explores a life between two worlds and examines the legacy of the Vietnam War in literature, film, and the wars we fight today"–Publisher's website.
Also, HBO has ordered the A24 drama series adaptation of Viet Thanh Nguyen's Pulitzer Prize-winning novel with Downey attached to co-star. Downey will play multiple characters in the series, including a California congressman, a CIA agent, a Hollywood movie director, and more, with the plot following a half-French, half-Vietnamese Communist spy during the war and his exile to the United States, in what's designed as a cross between a cultural satire and a political thriller. https://wegotthiscovered.com/movies/robert-downey-jr-s-hbo-series-the-sympathizer-shoots-this-summer/
Ven Basco, University Librarian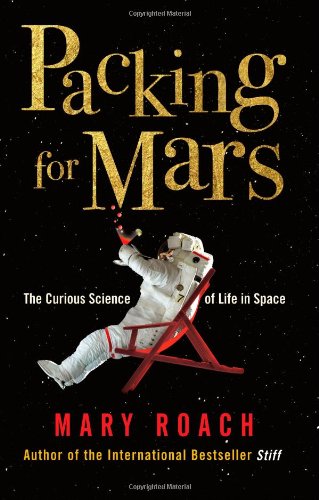 Packing for Mars : the curious science of life in the void by Mary Roach
The author of Stiff and Bonk explores the irresistibly strange universe of space travel and life without gravity. Space is a world devoid of the things we need to live and thrive: air, gravity, hot showers, fresh produce, privacy, beer. Space exploration is in some ways an exploration of what it means to be human. How much can a person give up? How much weirdness can they take? What happens to you when you can't walk for a year? have sex? smell flowers? What happens if you vomit in your helmet during a space walk? Is it possible for the human body to survive a bailout at 17,000 miles per hour? To answer these questions, space agencies set up all manner of quizzical and startlingly bizarre space simulations. As the author discovers, it's possible to preview space without ever leaving Earth. From the space shuttle training toilet to a crash test of NASA's new space capsule (cadaver filling in for astronaut), she takes us on a surreally entertaining trip into the science of life in space and space on Earth.
Megan Haught, Administrative Assistant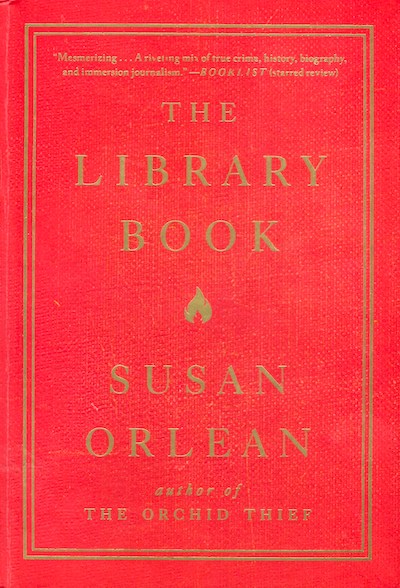 The Library Book by Susan Orlean
A gripping tale that reads as if it were a whodunit. It recounts the vast fire in 1986 that destroyed many valuable materials at the main location of the Los Angeles Public Library. It delves into fire and arson science, but also reveals the major workings of a research library. And who really started the fire?
Richard Harrison, Associate Librarian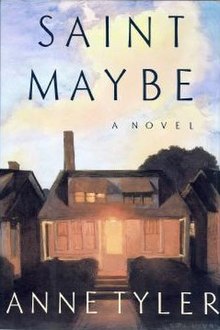 Saint Maybe by Anne Tyler
I love many of Anne Tyler's novels due to her fully developed characters, but this one is my favorite. It is a touching story of 17-year-old Ian Bledsoe in 1965 whose careless comment leads to tragedy that changes him and his family forever. The novel follows him and his family over 20 years as he tries to atone for what he has done.
Dawn Tripp, Library Technical Assistant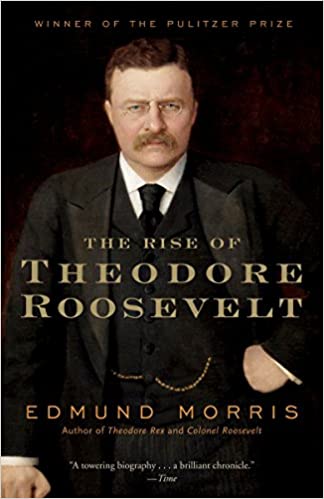 The Rise of Theodore Roosevelt by Edmund Morris
The first in a trilogy of books about the life of Theodore Roosevelt won both the Pulitzer and National Book Award for Biography. This is a well-researched and wonderfully approachable book about the life of Roosevelt prior to become president. The reader has an intimate look into the events that shaped and molded Roosevelt from a sickly, privileged child of New York into the Rough Rider, Progressive reformer, and future president. This is a book that I revisit and one I recommend to readers of history or biographies.
Jason Phillips, Associate Librarian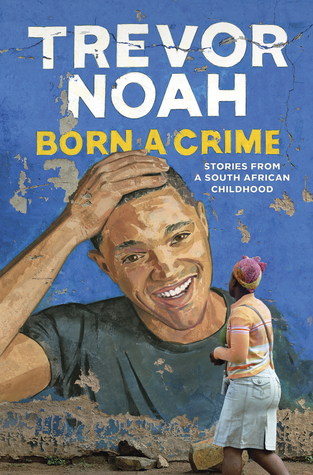 Born a Crime by Trevor Noah
Surprisingly funny story of how the author's existence was a crime; being born to a white Swiss father and Xhosa mother at a time when such a birth was punishable by five years in prison. Trevor shares his unusual upbringing of being hidden by his mother until the end of apartheid. I enjoyed the author's humorous stories but also the opportunity to learn about this period in South African history from a personal perspective and how it affected those forced to live under it.
Cindy Dancel, Graphics Specialist