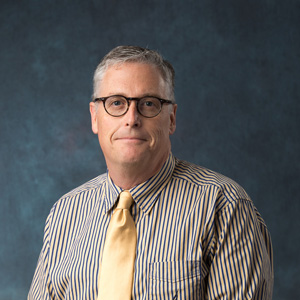 David Benjamin joined the UCF Libraries as Head of Special Collections & University Archives in September 2015. David comes from University of Arizona where he was the Assistant Director of the Volkerding Study Center at the Center for Creative Photography. Prior to that he was the Visual Materials Archivist at the Wisconsin Historical Society.
David has a Masters of Library Science from the University of Wisconsin-Madison as well as a Masters of Architecture in American Architecture and Landscape History from the University of Kansas. An archivist for twenty-five plus years, David is involved with a number of regional, national, and international organizations including the Society of American Archivists, chairing their Visual Materials Section from 2010-2012; Association of Moving Image Archivists; Museum Computer Network; Midwest Archives Conference; and Society of Southwest Archivists.
In his first month at UCF, David has been involved with the upcoming exhibit Artist Joy Postle: Inspired by Nature and the acquisition of materials from the Home Movie Archive as well as the Sanford Public History Center. He is also getting to know the library, UCF, and the Orlando community in general.
We are thrilled to have David as part of the Library team!