UCF Libraries Awards Stillman Scholarship
All Libraries
Posted: July 1st, 2020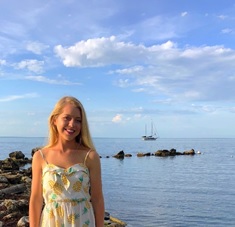 The University of Central Florida Libraries is proud to announce that Holly Rogers is the 2020 – 2021 recipient of the June S. Stillman Memorial Endowed Scholarship.
Rogers is a third-year student in the Doctorate Physical Therapy program at UCF. She began working as a student assistant in the Acquisitions and Collection Services Department in the John C. Hitt Library in August 2015. She was part of the team that assembled and stored data in support of the Automatic Retrieval Center (ARC). Other library responsibilities include web development testing, microfilm pH testing, and data input.
Rogers academic career includes Dean's List as well as President's List for Eastern Florida State College. Her volunteer experience includes Mission Trips to Belize including organizing a summer camp for children of the Belmopan community as well as constructing a playground. She also volunteers for GoBabyGo which consists of community builds of cars for special needs children.
This is the 22nd awarding of the Stillman scholarship, which is given to a student or staff member of the UCF Libraries. June S. Stillman was one of the first two librarians hired when UCF (then Florida Technological University) opened in 1968. Her impact on students can be seen from a 25th anniversary survey of the first graduating class, a majority of whom listed her as a key figure from their student days. Stillman received her second master's degree in English Literature from UCF while working as the Head of Reference Services at the Library. She retired in 1996 and tragically passed away in 1998. Her friends and family established the June S. Stillman Memorial Endowed Scholarship in her honor. She is remembered as a consummate professional, the epitome of gentility and compassion, and a proponent of lifelong learning.