Third Floor
We are so excited that we can finally share an announcement with our UCF community! Please join us on Monday, February 27, 2023 for the grand opening of your all new third floor at the John C Hitt Library. At 10am, a treasure hunt will be hosted for students to assist them in wayfinding on the floor with a grand prize of a limited-edition duck to the first 300 participants.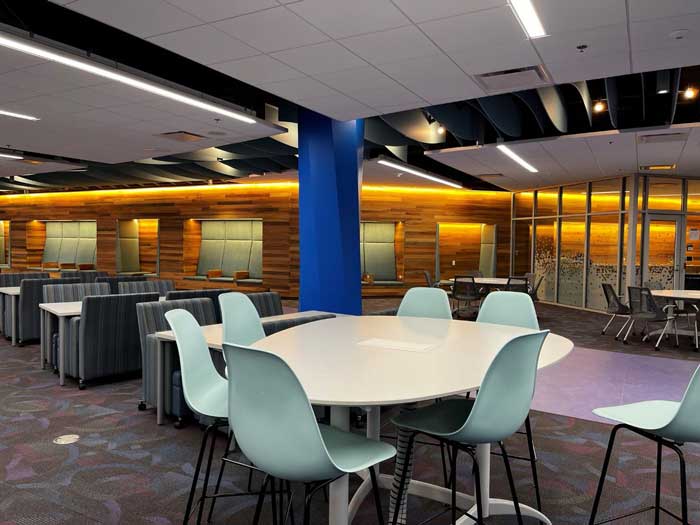 Seating, Computers, and Study Rooms
We now have 520 all new study seats in a variety of configurations including height-adjustable desks as well as 70 desktop PCs with oversize monitors and 30 group study rooms with varying seating capacities, whiteboards, and big screens, bookable via the Study Rooms icon on the Libraries' website. Other improvements include generous natural light and improved overhead lighting as well as study-conducive colors and enhanced acoustical treatments.
Art
Patrons can relax under the stars, or at least lights set in an approximation of the Pegasus constellation, while viewing Genesis, a colorful stained glass window created by Leonardo Nierman in 1987.
Restrooms
Improvements here include greatly increased accessible restroom capacity, as well as a family-style bathroom. All new bathrooms include baby changing stations and the women's and family bathrooms have free tampon/pad dispensers.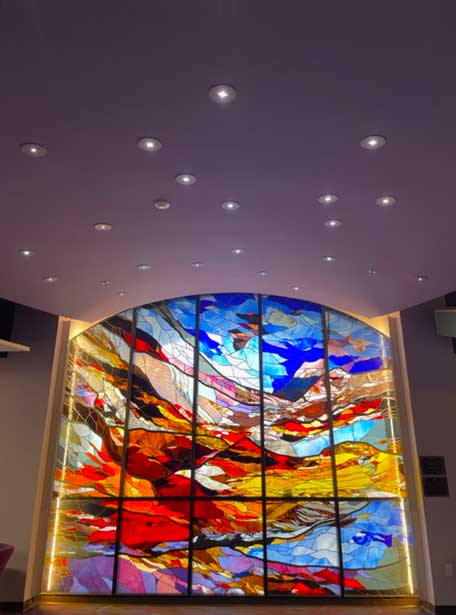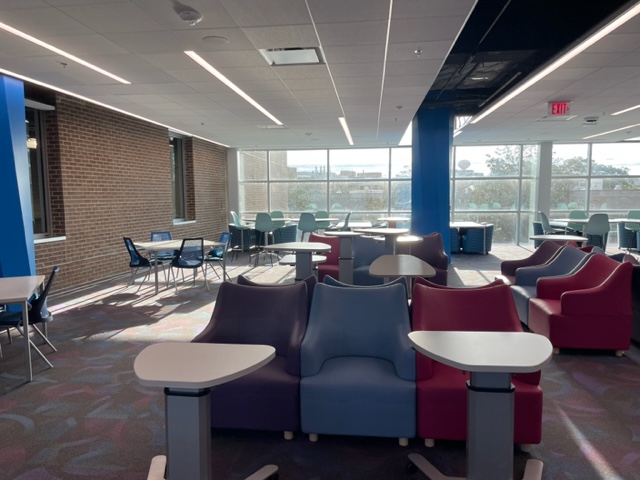 Unique Views
Patrons can get a window sized peek into the Automated Retrieval Center or ARC from the third floor. Viewing windows are located near the Student Union facing side of the library along the brick wall and feature a variety of seating nearby.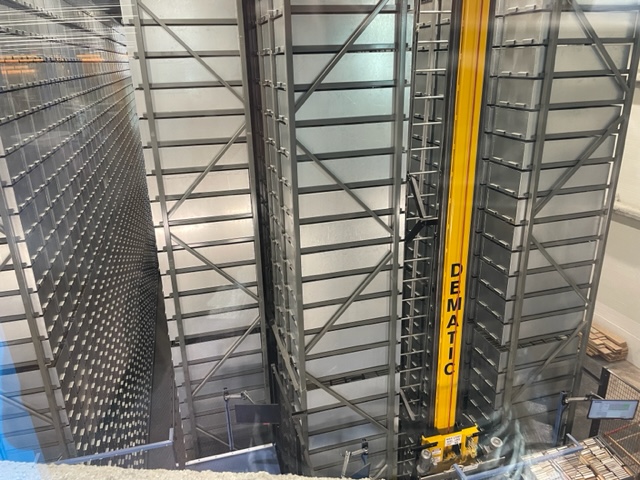 Collections
The reference book collection from the second floor will be relocated to the third floor near room 330. Current periodicals will also be found on this floor as well as an exciting collection of board games and puzzles by room 360. Please note that all items including the reference books, periodicals, board games, and puzzles are for in library use only. None of these items can be checked out and removed from the library building.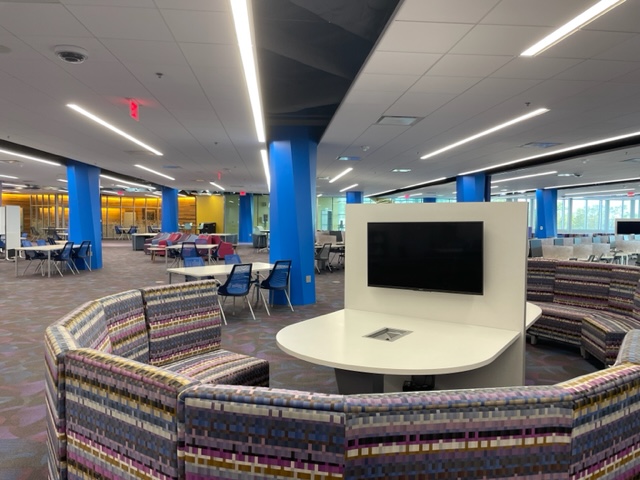 Services
A new suite will house librarians and staff from the Libraries' Academic Engagement department who enhance teaching, learning, and research at the university. This suite includes consultation rooms where students, faculty, staff and the local community can meet in-person for one-on-one appointments with faculty librarians for research assistance. In-person and virtual research consultations are available via the Libraries' Schedule an Appointment page.
Looking forward to seeing everyone as we explore our latest renovations together on February 27, 2023.