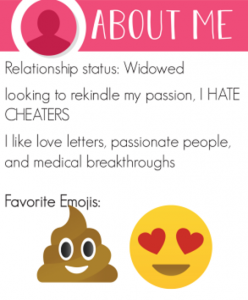 The Downtown Campus Library is celebrating Valentine's Day through its new display, Blind Date with a Book! There is no chance to judge a book by its cover here. Show your love of reading by picking out a book solely on its dating profile.
Our staff selected niche titles then giftwrapped and decorated each with a dating profile describing the book. Each one contains a short description for you to get to know the personality of the book, and a few emojis that book might send to woo you 😉
Take a chance on love! Come to the Downtown Campus Library, DPAC East Wing, Room 265 today to make a new connection with a book you might not have considered otherwise. Blind Date with a Book will be featured in the library through February.