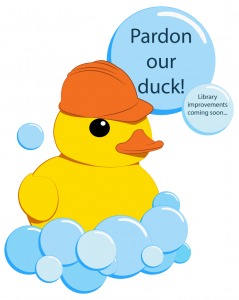 Beginning Tuesday, May 29, the 1st floor of the John C. Hitt Library will be closed to prepare for and start construction.
Please pardon the noise, dust, and inconvenience.
Need a book on shelves A – F? Find it in the library catalog, and click on the "Request" link. You will be notified when you can pick up your book at the Circulation Desk on the main (2nd) floor.
Assistance with Government Documents and the documents collection can be requested at the Research and Information Desk on 2nd (main) floor.
Earplugs remain available at the Circulation Desk.