Africana Primary Source Collections II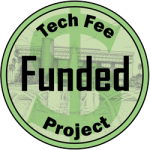 Project Description
Last year, Africana Studies and the Libraries collaborated on a successful proposal for a bundle of five African American primary source databases. These resources filled a need for African American primary source material, especially pertaining to slavery, emancipation, and early American history. They've provided foundational support for students in the Africana Studies program as well as many other departments across campus.
This year, we are looking to continue building our collection in this area and, therefore, we are requesting $146,612 to acquire the following package.
ProQuest ($28,000 each):
Black Freedom Struggle in the 20th Century: Federal Government.
Black Freedom Struggle in the 20th Century: Organizational.
Black Freedom Struggle in the 20th Century: Organizational.
Black Freedom Struggle in the 20th Century: Federal Government Records, Supplement.
Adam Matthew:
Race Relations in America: $34,500
Total: $146,612
More detailed information about ProQuest's Black Freedom Struggle collection can be found here:
http://media2.proquest.com/documents/History+Vault+BlackFreedomBrochure_P1922-D6340.pdf
And here: http://proquest.libguides.com/c.php?g=86960&p=561423
Some highlights include:
FBI Files on Martin Luther King Jr.; Centers of the Southern Struggle, and an exceptional collection of FBI Files covering five of the most pivotal areas of the civil rights struggle of the 1960s: Montgomery, Albany, St. Augustine, Selma, and Memphis;
Records from the Kennedy, Johnson, and Nixon administrations, detailing the interaction between civil rights leaders and organizations and the highest levels of the federal government;
Records from and reactions to landmark events such as Brown v. Board of Education; the Montgomery bus boycott, the Little Rock School Desegregation Crisis, and the sit-in movement of the early 1960s;
African Americans in the Military: Subject Files of Judge William Hastie, Civilian Aide to the Secretary of War;
Black Workers in the Era of Great Migration, 1916-1929.
The Adam Matthew Race in America collection is considered one of the best in the field. A complete overview can be found here:
http://www.racerelations.amdigital.co.uk/Introduction/NatureAndScope
Some highlights include:
Over 100 hours of audio recordings of speeches given by prominent members of the Civil Rights Movement, including Thurgood Marshall and Dr. Martin Luther King, Jr., as well as eminent sociologists, economists and psychologists all seeking to understand and improve racial tensions.
Photographs of the participants at the Annual Race Relations Institutes; an interracial phenomenon in the otherwise deeply segregated city of Nashville, Tennessee.
Scrapbooks for several of the annual Institutes, collating rosters, photographs, publicity material, media coverage and key speeches.
Survey material covering school desegregation, church integration, employment practices, housing, and recreation, including interviews and raw data, and the resulting analyses, statistics and reports.
Detailed case studies on race relations in cities such as Baltimore, Pittsburgh, Minneapolis, Trenton, Nashville, and San Francisco.
The collection also includes a number of valuable teaching tools, including interactive maps, data association tools, contextual essays, biographies, thematic guides, and chronologies.
Taken together, these collections are a treasure trove of primary source material that will build on what we started last year and put us on par with some of the most prestigious libraries in the country. ProQuest and Adam Matthew are industry leaders in providing online access to high-quality academic content. Their digitization standards are truly outstanding. The collections are 100% full text with High-resolution scans can be read online or downloaded as PDFs. In most cases, content is keyword searchable so students can conduct in-depth research in collections that, in years past, would only have been available in remote libraries and archives. These resources will greatly enhance the stature of UCF's Africana Studies program and will help UCF meet one of the main challenges of the twenty-first-century university by providing cutting-edge, accessible resources to all of its students.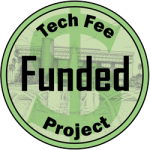 Student Access to Project Resources
These collections will be of great benefit to students and faculty in disciplines such as Africana Studies, History, English, Education, Anthropology, Political Science, Women's Studies, Latin American Studies, Music, and others. The databases will be available to an unlimited number of users, making the content easily accessible throughout the UCF community. We will integrate these resources into the Africana Studies Program and make them available on the Libraries' main database page as well as relevant research guides. We will also link to them on the Resources section of the Africana Studies website and will encourage other departments to do the same. To further help students get the most out of these resources, John Venecek, the Libraries' liaison to Africana Studies, will create a research guide and will provide training on these databases during relevant bibliographic instruction sessions. We will also present these collections at departmental meetings and provide workshops for students.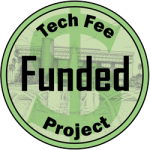 Benefit to Student Learning
These resources will be of particular value to students and faculty in the areas of Africana Studies, History, English, Education, Anthropology, Political Science, Women's Studies, etc. These collections will better enable faculty in these disciplines to compile meaningful, engaging course readings and to construct impactful research assignments. Because these resources are online, they can easily be incorporated into face-to-face, mixed-mode, and online courses. Reading and research assignments could be scaled up or down to suit lower or upper-division undergraduate courses as well as graduate seminars. Faculty in different disciplines might draw on different content, but research-focused assignments utilizing the resources would lead to similar student learning outcomes in terms of the kinds of skills that they promote: research, organization, planning, analysis, communication, computer literacy, and problem-solving. Faculty can easily design assignments that would allow students to gain important knowledge while also honing these hard and soft skills, which are not only valuable to employers but necessary to the most significant and most trivial of everyday tasks alike.
When paired with the collection we acquired last year, we can begin to see how many multiple disciplinary interests converge on a single topic and how many possibilities are available to faculty building course syllabi and to undergraduate, graduate, and faculty pursuing independent research. Such rich depth and breadth of content, however, also demand that students hone their analytical, organizational, and problem-solving skills as they learn to employ search limiters and utilize critical thinking while testing different strategies to narrow topics and formulate hypotheses. As students sift through content, they will learn to detect an author's biases, to glean information about audience from textual and contextual clues, and to compare divergent accounts of the same events from different sources and over time. By using these resources strategically faculty can employ a two-pronged approach in a wide range of courses and students can gain knowledge through guided access to specific historical, cultural, and literary content in these extraordinarily comprehensive databases. By so doing, our students, through independent research, can gain important marketable skills that will serve them well beyond the university.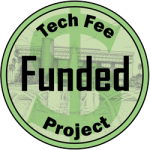 Project Success Metrics and Assessment Plan
The Libraries will measure the impact of these databases through usage reports that track the number of individual hits and downloads. The Libraries will measure the success of these collections through COUNTER usage data provided by the vendors. These usage reports will be included in the Libraries' Annual Report and will serve an important benchmark. To achieve meaningful quantitative assessment, a 3-year time series comparison will be conducted three years after the full implementation of these resources. Once these collections have been integrated into classes and promoted through a variety of outreach efforts, we would expect usage to increase an average of 10% per year for the first three years.
In addition to the aforementioned metrics, we will also assess this project by consulting with selected faculty to review the collections and provide feedback on how they are being used in classes as well as the impact on student learning. We will work with teaching faculty and subject librarians to identify courses and programs that may benefit from these resources. This will be done, in part, through various outreach efforts including bibliographic instruction sessions, research consultations, the creation of a research guide, and articles in faculty newsletters designed to promote awareness and encourage the use of these resources.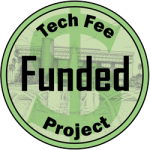 Project Sustainability
The requested funds will cover the one-time purchase of the entire collection, which will provide perpetual access to the databases included in this package. The Libraries will catalog the content and support access. Each database has a small annual maintenance fee that will be paid for out of the Libraries' materials budget.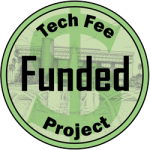 Technology Fee Proposal Budget Narrative
The requested $146,612 will cover the purchase of five primary source collections from Gale, ProQuest, and Alexander Street. The price breakdown described above reflects a one-time purchase for perpetual access to all the collections with no immediate additional costs. Annual access fees will be negotiated by the Libraries and will be paid for out of their annual materials budget. All content and functionality associated will be hosted by the vendors, so there will be no new demands on UCF staff or infrastructure.
Based on the most recent statistics of 62,526 undergraduate and graduate students enrolled as of the fall 2015 semester, the cost of these collections averages out to a mere $1.66 per-student. However, with unlimited access and perpetual rights, this number will be even lower as usage increases.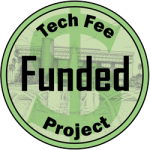 Space Administration
No space is needed for the project.