Oxford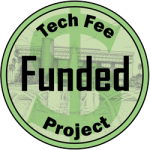 Project Description
Oxford University Press is the oldest and largest university press in the world. The e-books in this collection are suitable for research, study, and course projects, and can be assigned as textbooks. With the purchase of this collection, UCF will gain perpetual rights and online access to over 4,600 titles including access to Oxford's premier reference titles. Sample titles are provided in Section C of this proposal. A full title list is available online.
The agreement between UCF and Oxford will allow for any fair use of the content for educational purposes, including embedding links to the content in Webcourses. Access would be available to all UCF students and employees, with off campus access enabled by EZproxy.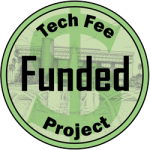 Student Access to Project Resources
Total number of students served by the project:
Because UCF will own the content, the collection will benefit not only the current 53,537 students and 1,707 faculty members , but will meet the instructional and research needs of the UCF community into the future.
Percentage of target student population to be served by the project.
One hundred percent of UCF students and faculty will have access to and will be served by the purchase of Oxford Scholarship Online Books and Handbooks.
The table below shows the subject collections included in the purchase, the number of titles in each collection, and UCF's FTE in selected programs.
| Oxford Scholarship Subject Collection | Titles | Selected UCF Colleges and Programs | FTE |
| --- | --- | --- | --- |
| Biology | 129 | Biological Sciences | 980 |
| Business and Management | 102 | College of Business; Hospitality Management | 8,109 |
| Classical Studies | 190 | History | 1.233 |
| Economics and Finance | 351 | Economics; Finance | 2,526 |
| History | 318 | History | 1,233 |
| Law | 367 | Criminal Justice; Legal Studies | 1458 |
| Linguistics | 148 | Modern Languages; Communicative Disorders | 1543 |
| Literature | 225 | English; Modern Languages; Theatre | 1,929 |
| Mathematics | 69 | Mathematics | 1,689 |
| Music | 100 | Music | 405 |
| Neuroscience | 73 | College of Nursing; College of Medical | 1,959 |
| Philosophy | 785 | Philosophy | 824 |
| Physics | 172 | Physics | 923 |
| Political Science | 430 | Political Science | 1289 |
| Psychology | 191 | Ed Child, Family & Community Sci; Psychology | 3,707 |
| Public Health & Epidemiology | 191 | College of Nursing; Health Info Mgmt; Health Services Admin | 1,842 |
| Religion | 638 | Judaic Studies; Philosophy | 896 |
| Social Work | 95 | Social Work | 407 |
This collection of e-books has been selected by UCF Libraries for potential purchase because it complements the Complete Springer eBook Collection that was purchased with funds awarded by the Technology Fee Committee in 2009-2010. That collection has a primary focus in science, technology, engineering, and medicine. The proposed Oxford collection has a strong focus in titles that will support programs in the humanities and social sciences. However, the above chart and title lists provided in this document show that this collection will broadly support UCF programs.
Oxford e-books are online and the content will be available to all UCF students, faculty and staff anywhere, anytime. Students will be able to discover Oxford e-books in the catalog, on the library Web site, and even in Google Scholar. Oxford e-books are formatted so that content is more easily accessible, with deep-searching functionality. Also, each chapter can be exported as a PDF file so that students can print, e-mail, and download the content to read offline on a cell phone, e-book reader, or any computer. The online content in this collection conforms to Web Content Accessibility Guidelines (WCAG), version 2.0.
The Oxford Scholarship Online and Handbooks will benefit faculty by providing both literature for faculty research and relevant material for course assignments.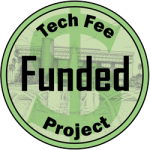 Benefit to Student Learning
Oxford is recognized as a leading university press, producing scholarly books and reference resources that are relevant and appropriate to university student course work and faculty research. The content will directly support student learning by providing material for course papers, projects, and study. Sample titles from this package hint at the breadth and depth of the content that will become available to the UCF community.
Adam Smith and the Classics
Are You Alone Wise?
Assisted Dying and Legal Change
Atomic and Laser Spectroscopy
Bad Language
Barbed Wire Diplomacy
Bayesian Nets and Causality
Chaotic Economic Dynamics
Clinical Data-Mining
Cognitive Neuroscience of Aging
Constitutional Dilemmas
Consumer Credit Models
Cyberthreats
Democracy in Iran
Did My Neurons Make Me Do It?
Dopamine Handbook
Doubt Truth to be a Liar
Empirical Musicology
Evidence-Based Public Health
Evolutionary Forensic Psychology
Fighting over Words
Financial Market Complexity
Food Policy
From Marx to the Market
Green States and Social Movements

Haunting the Buddha
Health Care Regulation in America
A History of Cant and Slang Dictionaries
How the Laws of Physics Lie
In Praise of Blame
In Search of Madness
Lectures on Light
Making Marriage Modern
Marketplace of the Gods
Molecular Beams
Morals by Agreement
Neuroethics
One Nation, Underprivileged
Optically Polarized Atoms
Palestine in Late Antiquity
Poverty and Fundamental Rights
Preaching Eugenics
School Violence in Context
Slavery in Early Christianity
Spatial Analysis in Epidemiology
Textbook of Cancer Epidemiolology
Vowel Perception and Production
Why Not Torture Terrorists?
Women Against the Vote
Zombies and Consciousness
Links to the chapters can be embedded in online courses, and there is no limit on the number of people who can open Oxford e-books at once.
The UCF Libraries is committed to work directly with faculty and the Faculty Center for Teaching and Learning to publicize this e-book package and its potential use for course readings. The Libraries will offer informational materials to distribute during various events, such as the Faculty Development Conferences, and will feature information about this e-book package in newsletters and exhibits. In addition, librarians will instruct students about Oxford e-books during Information Literacy sessions.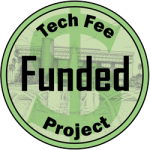 Project Success Metrics and Assessment Plan
The Libraries will measure the success of the Oxford collection through usage data and surveys. Oxford will provide usage reports that track which titles were used and how many chapters were downloaded. Usage of Credeo Reference and UCF's Gale Virtual Reference Libraries (GVRL) provide a starting point for estimating use of the Oxford collection. Credo and GVRL are similar to Oxford, but much smaller and more limited to reference content.
| | Titles in Collection | Chapter Downloads | Titles Used | Percent of Collection Used | Average Uses per Title |
| --- | --- | --- | --- | --- | --- |
| Credo | 505 | 3,589 | 355 | 70% | 7.1 |
| GVRL | 60 | 1446 | N/A | N/A | 24.1 |
It is anticipated that once the collection is purchased and records are entered into the UCF Libraries' catalog that usage will be high for this collection. The library catalog records will provide author, title and subject discovery of the titles. Usage is expected to grow yearly for the first three years the collection is available, with the following success metrics:
| | Titles in Collection | Chapter Downloads | Titles Used | Percent of Collection Used | Average Uses per Title |
| --- | --- | --- | --- | --- | --- |
| Year 1 | 3600 | 14,400 | 1,440 | 40% | 4 |
| Year 2 | 3600 | 21,600 | 1,980 | 55% | 6 |
| Year 3 | 3600 | 28,800 | 2,520 | 70% | 8 |
LibQUAL+® and other surveys will be used to assess student satisfaction. For both faculty and students, satisfaction with the collection content and interface should start high and remain high, and 70% or more of e-book collection users should report that they are satisfied or very satisfied with the content.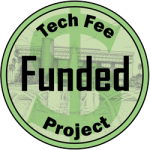 Project Sustainability
The requested funds will cover the entire cost of perpetual access to the Oxford Scholarship Online and Handbooks collection. The UCF Libraries will continue to purchase newly published content beginning with 2011 publications. While UCF will own the content, it will reside on servers at Oxford University Press. UCF Libraries will pay a annual hosting fee from library funds to maintain access to the Oxford University website and user friendly interface. UCF Libraries will catalog the e-books and maintain links and other access mechanisms with existing staffing.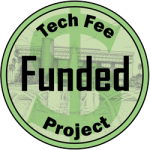 Space Administration
No space is needed for the project.