iPads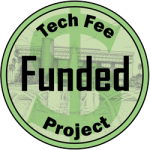 Project Description
The UCF Libraries currently checks out laptops and portable DVD players to students
for use in the main library building, as well as laptops at the Curriculum Materials Center and the Universal Orlando Foundation Library at the Rosen College of Hospitality Management. The check out time is 4 hours. The service has been extremely popular since its inception ten years ago, giving users the opportunity to borrow rather than purchase portable equipment and offering the flexibility of being able to use
it anywhere in the library building.
This proposal expands this service in the main building to include iPads and
other devices (Flip and digital cameras, voice recorders, scanners, and portable
Blu-ray players) that are useful for coursework.
The iPad is, arguably, the most popular portable device currently available.
It is multi-functional and provides a beautiful color display for photos and video and can also be used as an e-book reader. Apps for the Kindle, Nook, and other readers can be downloaded to the iPad. Reading reserve materials, web course access, viewing course videos, and accessing the Libraries' growing collection of e-books are just a few of its possible uses. (An overview and technical specifications for the iPad
are attached.) Funding for forty iPads, cases, and an extended warranty is requested.
The Libraries has a growing collection of more than 100,000 electronic books,
or ebooks. Titles range from classics (Pride and Prejudice) to the latest in thermodynamics (Energy and entropy : equilibrium to stationary states). The Libraries intends to aggressively add to the ebook collection as more publishers begin to distribute
their titles in this format.
The majority of the Libraries' ebook collection is viewable in PDF format, which
works beautifully on the iPad. Because of the iPad's popularity, most publishers and ebook distributors are developing apps that will take advantage of the iPad's
native features.
The Libraries also has thousands of electronic journals, and online articles
that can easily be viewed on the iPad in PDF format. As publishers continue to develop their products to achieve compatibility with the iPad, the Libraries expects to soon be able to take advantage of interactive features such as video and access to data sets. Funds are requested to be used expressly for the acquisition of additional ebooks. They would be purchased in all disciplines (humanities, social sciences, and science) and focus on content that would be of interest to undergraduates and
would be accessible via the Libraries' catalog.
To support the use of digital media in student projects, some of which can be
refined further in the Libraries' Presentation Practice Room on the third floor, funds for Flip and digital cameras, voice recorders, scanners, and portable Blu-ray players are requested to use for creating and viewing content for coursework. Students
often request these items at the Media Desk.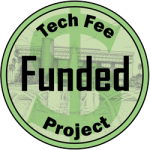 Student Access to Project Resources
Total number of students served by the project:
Equipment will available for check out to any of the 53,000+ registered students
at UCF. Currently, laptops that are used only in the library are available all hours the library is open (104.5 hours per week) for 4 hours at a time. The equipment in this proposal will be available for use outside of the building and will be able to be checked out for a period of 1 week. The terms of the loans are based on the anticipated popularity of the equipment. Other universities with equipment loan programs have seen high demand for iPads, cameras, voice recorders, scanners, and players and have in place similar terms. Students will be responsible for replacement
costs if equipment is lost/stolen/broken.
Because this equipment is expected to be extremely popular and students will
be waiting for items to become available, an online reserve system will be created that will reduce crowding at the service desk and will notify students when their
equipment is waiting.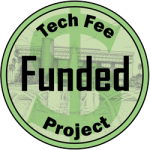 Benefit to Student Learning
UCF is known for its commitment to delivering the latest technology to support
student learning and help students develop the skills to use technology effectively. The availability of iPads, cameras, voice recorders, scanners, and portable Blu-ray players will give students the opportunity to learn how the equipment functions, and build expertise that can be applied in their academic pursuits. The use of digital media in coursework has become commonplace. The Libraries feels a responsibility to provide students with the tools and services they need to be successful whether it is through collections, research assistance, or access to technology. By providing this equipment for loan, students will have access to new technologies that will,
ultimately, give them the skills to be competitive in the workplace.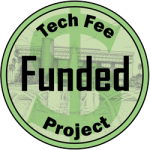 Project Success Metrics and Assessment Plan
Success will be measured by circulation statistics, student demand, and the collection
of anecdotal data. Students will be surveyed when they return equipment on user experience including problems encountered using the equipment, and suggestions for improvements to the program and/or the equipment itself. The Libraries' also participates in a national survey, LibQUAL+®, which assesses student satisfaction with library
services.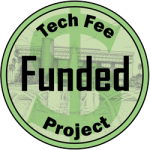 Project Sustainability
The technology fee funding will act as seed money for a service that will continue
for many years to come. The laptop loan program has been successfully maintained for ten years, and the addition of new technology for lending expands a service
that the Libraries is committed to support.
Assessment results, student demand, and improvements to the technology will drive
the choices the Libraries makes in the future. The Libraries looks forward to continuing
to provide new technologies for student use.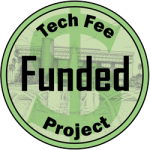 Space Administration
No space is needed for the project.