Springer Collection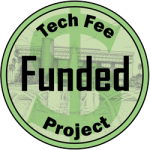 Project Description
Springer is a major publisher of academic and professional books and series. The e books are suitable for research, study, and course projects, and can be assigned as textbooks. With the purchase of this Collection, UCF will gain perpetual rights and online access to Springer books published between 2005 and 2009 comprised of over 16,000 volumes. All UCF affiliated users will have access from 1997 to 2009 to all of Springer's major book series, including the well known Lecture Notes Series.
The agreement between UCF and Springer will allow for any fair use of the content for educational purposes, including embedding the content in Webcourses. Access would be available to all UCF students and employees, with off campus access enabled by EZproxy.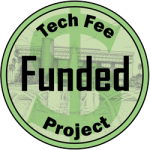 Student Access to Project Resources
Total number of students served by the project:
Because UCF will own the content, the Collection will benefit not only the current 53,537 students and 1,950 faculty members , but will meet the instructional and research needs of the UCF community into the future.
Percentage of target student population to be served by the project.
One hundred percent of UCF students and faculty will have access to and will be served by the purchase of the Complete Springer eBook Collection.
The table below shows the Subject Collections included in the purchase, the number of titles in each Collection, and the Undergraduate and Graduate enrollment in selected UCF programs.
Springer eBook Subject Collection
Number of Titles
Selected UCF Colleges and Program
Undergraduate Students
Graduate Students
All
Upper Division
All
Architecture & Design
30
Art
618
196
20
Behavioral Science
40
Exceptional Ed; Psychology
3,727
1,286
562
Biomedical & Life Science
340
Biology; Biomedicine
1,308
346
146
Business & Economics
215
College of Business
12,920
3,994
1,081
Chemistry & Materials Science
185
Chemistry, Materials Engineering
164
31
155
Computer Science
780
Computer Science; Digital Media
1,904
474
393
Earth & Environmental Science
175
Environmental Engineering
144
29
34
Engineering
445
College of Engineering & Computer Science
3,052
730
618
Humanities, Social Science, & Law
260
College of Arts & Humanities; Public Affairs; Law
13,666
4,452
3,864
Mathematics and Statistics
365
Mathematics, Statistics
184
52
116
Medicine
325
College of Medicine, Nursing
5,822
1,403
834
Physics & Astronomy
250
Physics, Optics
99
18
188
Springer e-books are online and the content will be available to all UCF students,
faculty and staff anywhere, anytime. Students will be able to discover Springer e-books in the catalog, on the library Web site, and even in Google Scholar. Springer e-books are in PDF format and students may print, e-mail, and download entire chapters and books to read off-line on a cell phone, e-book reader (such as Kindle), laptop,
or any computer.
The Complete Springer eBook Collection benefits faculty by providing both literature
for faculty research and relevant material for course assignments.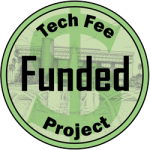 Benefit to Student Learning
Springer is recognized as a leading academic publisher, producing scholarly books and book series relevant and appropriate to university student course work and faculty research. The content will directly support student learning by providing material for course papers, projects, and study. Sample titles , from the Collection hint at the breadth and depth of the content that will become available to UCF.
A Century of Ideas
A Course in Calculus and Real Analysis
A Pocket Guide to Epidemiology
A Primer on Environmental Decision-Making
A Theory of Marketing
Advances in GIScience
Alien Reptiles and Amphibians
An Introduction to Number Theory
Axiom of Choice
Basic Coastal Engineering
Brain Control of Wakefulness and Sleep
Coherent Semiconductor Optics
Combat Sports Medicine
Coping with Water Scarcity
Criminal Dilemmas
Criminalising Harmful Conduct
Cultural Competence in Health Care
Data-Driven 3D Facial Animation
Economics of Identity Theft
Forensic Computing
Foundations of Computer Security
Fundamental Astronomy
Fundamental Trends in City Development
Future Interaction Design
Good Laboratory Practice
Greening the Supply Chain
Greening the Supply Chain
Ingredients in Meat Products
International Handbook of Educational Policy
Introduction to Stochastic Calculus for Finance
iPhone Games Projects
Life as Its Own Designer
Misbehaving Proteins
Modern Actuarial Risk Theory
Mortality and Maldevelopment
Moving Wearable Technology into the Mainstream
New Technologies for Archaeology
Offshore Wind Energy
Parallel Robots
Public Debt and Economic Growth
Race, Rights, and Justice
Speech Acoustics and Phonetics
Stepping into Virtual Reality
Textbook of Healthcare Ethics
The Buzz about Bees
The Passionate Society
The Politics of Adoption
The Sociology of Community Connections
Speaking in Two Languages
Using SPSS for Windows
Web Development with Java
Many of the titles are suitable as textbooks (examples above are marked with a square). It is feasible for faculty to replace or supplement their main textbooks with Springer e-books. The chapters can be embedded in online courses and there is no limit on the number of people who can open Springer e-books at once. Students that are content to use the e-books would have no need to buy a copy of the text. Students that prefer print may order a rapid-print copy of any of the titles which will be bound and shipped to their address for $25.
The UCF Libraries is committed to work directly with faculty and the Faculty Center for Teaching and Learning to publicize this Collection and its potential
use as textbooks and for course readings. The Libraries will offer informational materials to distribute during various events, such as the Faculty Development Conferences, and will feature information about the Collection in newsletters and exhibits. And librarians will instruct students about Springer e-books during Information Literacy sessions.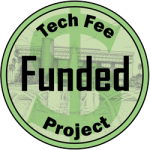 Project Success Metrics and Assessment Plan
The Libraries will measure the success of the Complete Springer eBook Collection through usage data, surveys, and link analysis. Springer will deliver semi-annual usage reports that track which titles were used and how many chapters were downloaded. In addition, Springer will create charts to reveal trends in usage patterns by discipline.
A short trial of this Collection demonstrated that the e-books would be widely used by UCF students. UCF was granted full access to the Complete Springer eBook
Collection from February to May 2009. During those four months when there was little promotion of the Collection, UCF students and faculty used 1,734 titles and downloaded 4,417 book chapters. Usage will be even higher for this Collection once it is purchased and entered into the UCF Libraries' catalog which would provide author, title and subject discovery of the titles. Usage is expected grow yearly for the first three years the Collection is available, with the following success metrics:
| Year | Target Unique Titles Used | Target Chapter Downloads |
| --- | --- | --- |
| 1st | 2,000 | 10,000 |
| 2nd | 4,000 | 20,000 |
| 3rd | 5,000 | 35,000 |
The Libraries will survey and interview faculty about their use of this Collection and determine how many e-books and chapters are assigned as course readings, as well as the faculty's satisfaction with the content. The UCF Libraries will gather statistics regarding the use of Springer e-books in Webcourses from Course Development & Web Services.
LibQUAL+® and other surveys will be used to assess student satisfaction. For both faculty and students, satisfaction with the Collection content and interface
should start high and remain high, and 70% or more of e-book Collection users should report that they are satisfied or very satisfied with the content and system.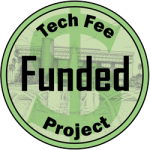 Project Sustainability
In terms of Technology Fee funding, the project's life is one year. The requested funds will cover the entire cost of the Complete Springer eBook Collection 2005-2009. The UCF Libraries will also begin an annual purchase of new content beginning with access to Springer eBooks published in 2010 with the funds coming from a reallocation of the existing library materials budget. The annual fee for current content beginning with 2010 will be approximately $150,299 with a cap of no more than a 5% increase per year. There are no fees for maintaining access to the Collection and UCF will own the content. Once the Collection is purchased, UCF Libraries will catalog the e-books, and maintain access and links with existing staffing.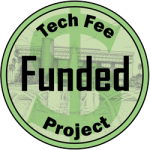 Space Administration
No space is needed for the project.