Quiet Study Space PCs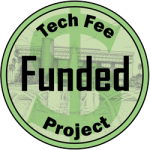 Project Description
Part of the construction project of the Automated Retrieval Center taking place at the north side of the library closest to the Student Union includes some much needed improvements to the existing library building. Stairwells, restrooms, and elevators will be redone and the 5th floor will be re-imagined as a quiet study space. This quiet study space will have wireless access like the rest of the John C. Hitt Library so students can bring their own devices, but there continues to be a need for desktop PCs with wired access and large monitors. The monitors provide a larger workspace than a personal device and some applications require more processing power and a dedicated connection so desktops in the building are always in high demand. This floor currently has 5 PCs which are nearing their end of life and will be replaced. Increasing the number available on the floor will be welcome. This proposal seeks funding to purchase the 44 PCs that will be installed in that new quiet area.
A representation of what the layout may look like is attached to this proposal. The 2 curvy installations, each seating 22, will have PCs. The entire space will have 170 seats and around 85% of seats will have access to electrical/USB outlets. The furniture will be a combination of tables, pods, and carrels that promote individual quiet study.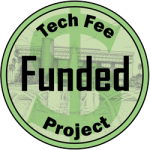 Student Access to Project Resources
Forty-four students will simultaneously benefit from using the PCs during the 105 hours the library is open. If 44 students use the equipment hourly that would total 4,620 students a week. They will be located in a quiet study area on tables with generous space to spread out study materials while working.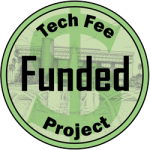 Benefit to Student Learning
The PCs in the library provide access to library collections, e-resources, software for coursework, and the internet. Everything a student does at UCF from class registration, research, project collaboration, classwork, and connecting with campus services can be accomplished from the PCs in the building that is open longer than any other building on campus.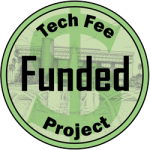 Project Success Metrics and Assessment Plan
Login statistics are routinely kept for all the public PCs in the John C. Hitt Library and can be parsed and analyzed in a variety of ways to evaluate student success.
The use of the PCs can be measured through our PC availability tracker and through PC logins. We know that library PCs are used consistently throughout the day, with the busiest times falling between 10 a.m. and 2 p.m. The availability tracker was implemented to alert students where they were likely to find an open computer and login statistics are collected. The library is open 105 hours a week making it a popular destination for access and study space in the evening.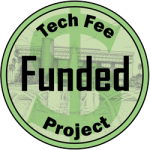 Project Sustainability
Without a dedicated technology budget, the Libraries relies on technology fee funding to implement new innovations and replace aging equipment. Extended warranties are included in all purchases and obsolescence is anticipated. By staggering purchases, surveying staff and users regularly, and monitoring new technologies, the Libraries keeps current on the technology needs of users. The Libraries' IT staff support and maintain current equipment and plan for future enhancements.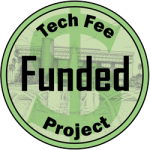 Technology Fee Proposal Budget Narrative
The PCs were chosen from the Campus Specials offered by the UCF Technology Product Center with a few enhancements. The Dell OptiPlex 7440 AIO has an Intel Core i7-6700 Quad Core processor instead of the standard i5, with 16GB memory instead of 8GB, a 256GB Solid State Drive, 23.8" display, 8x DVD drive, and a 5-year warranty. Facilities improvements and furniture will be covered in the first phase of the 21st Century Library project.
| 5th Floor Quiet Study Space PCs |  Quantity |  Price |  Total |
| --- | --- | --- | --- |
| Dell OptiPlex 7440 AIO, i7, 23.8″monitor | 44 | $1,215.91 | $53,500.04 |
| Locks | 44 | $48.14 | $2,118.16 |
| Ethernet Cables | 44 | $1.05 | $46.20 |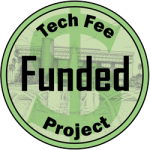 Space Administration
No space is needed for the project.