Expanding Hands-on Library Instruction using Laptops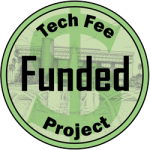 Project Description
The John C. Hitt Library's instruction rooms, 235A and 235C, were built to seat 18 and 22 students, respectively. The demand for instruction for larger classes has forced librarians to split classes into multiple sessions and offer them over several days or teach them in classroom buildings and give up the hands-on experience of having a computer for each student to use during class. As a solution to the problem, this proposal will outline a plan to provide students with laptops to use while receiving instruction in the Library's Room 223, which can seat 50+ students.
Room 223 is set up with rows of chairs with no tables or desks. In order to accommodate hands-on instruction, different technologies were examined. The Library looked at iPads, tablets, and laptops. Keyboards can be used with iPads and tablets but are not completely stable for use on the lap. To provide a solid base and attached keyboard, it was decided that laptops would offer the best solution in this environment.
The laptop chosen is the Dell XPS 13 with an Intel Core i5 processor, 2.7GHZ, 4GB memory, 128GB solid state hard drive, Windows 8 Pro, 64-bit loaded with Microsoft Office 2013. This configuration is comparable to the desktop PCs students use in the classrooms and the public area. They will be housed in a secure charging cart where they can be re-imaged after each use.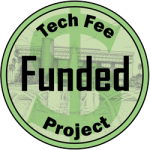 Student Access to Project Resources
Number of students that simultaneously benefit from the proposed project: 50
The library is open 105 hours a week and instruction classes are scheduled during the day and in the evening. There will be 50 laptops to use per session. When there is overflow in classrooms 235A&C and the laptops are not in use in room 223 they can also be deployed in those classrooms. There are additional chairs in 235A&C to accommodate up to 10 extra students in each room.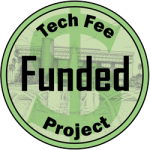 Benefit to Student Learning
Since January 2009, librarians have worked with 1,817 classes to provide instruction with 58.8% of those classes (978) having 23 or more students in attendance and 13% (236) having 33 students or more. Of the 1,817 classes taught since 2009, 23.7% (431) were taught outside of the library. Of those, 44.8% (193) had 33 or more students and could not have been held in a library classroom. When oversized classes were held in the library, they had to be split and taught at different times. When classes were taught outside the library, students did not have the benefit of hands-on instruction and an active learning environment.
Numerous studies have found that holding library instruction classes in the library, with hands-on exercises, results in the most positive and effective learning experience for the student (Bren, Hillemann, & Topp, 1998; Cudiner & Harmon, 2001; Holderied, 2011; Wiggins & Brigham, 1994). With the addition of laptops for use in a larger room in the library building, larger classes can be accommodated with instruction that includes hands-on exercises.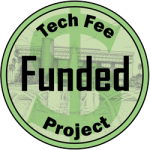 Project Success Metrics and Assessment Plan
Library instruction scheduling and statistics are kept and the use of these laptops in room 223 will be added to what is already compiled. Use of the laptops in the other 2 classrooms will also be tracked.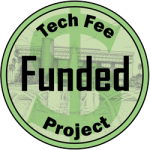 Project Sustainability
Until a library renovation can be completed, accommodating larger class sizes in room 223 by providing hands-on instruction using laptops will help to meet the demand. The model of laptop selected provides computing power equal to the current desktop PCs, is part of the Dell line that will endure heavy use, and the 3 year extended warranty will provide general and accidental damage coverage. The Libraries' IT staff will maintain and support the equipment.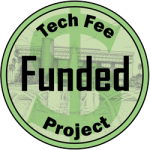 Technology Fee Proposal Budget Narrative
The XPS 13 laptops will include an Intel Core i5 processor (2.7GHz), 4GB memory, 128 GB solid state hard drive, Windows 8 Pro (64-bit), 3 year warranty with accidental damage coverage, and Computrace for security. Charging carts will house the laptops. The laptops will be secured and re-imaged after each use.
There is currently 1 wireless access point (AP) in each of the rooms (223, 235A& 235C). Computer Services & Telecommunications will review the signal strength in those rooms and, if needed, replace the existing APs with high density models to accommodate increased numbers of users per AP. The Libraries will pay for the additional equipment which could cost $3,900 if all 3 are replaced. Added to the cost share listed below, the Libraries will contribute $6,900 to this project.
Unit Cost
Number
Total Cost
Dell XPS laptops
1,807
50
90,350
Charging/imaging cart
2,300
1
2,300
Total
92,650
Cost share
3,000
AY13-14 Request
89,650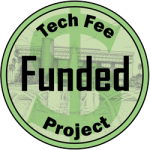 Space Administration
No space is needed for the project.