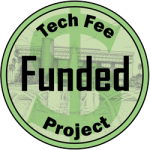 Project Description
There are many fabrication labs and maker spaces associated with UCF. It is difficult for students to track what is available to them and where they can go to have these specialized services completed. The UCF Architecture program and the University Libraries are teaming up to bring standardization and a web-based method for students to engage in these services. The existing installation of Papercut, the campus standard for student printing, and https://Print.ucf.edu will be the way students reach this service.
Job Ticketing connects in-house print rooms and fabrication labs to PaperCut MF. Job Ticketing allows you to track and control poster printing, plotting, 3D printing, laser cutting, or other services offered through these facilities. It provides a simple way for users in PaperCut MF to submit an order online.
Job Ticketing Overview
Job Ticketing Overview | PaperCut
Video Explaining how Job ticketing works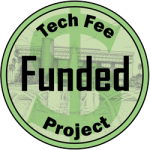 Benefit to Student Learning
The architecture courses require creating 3D models, laser-cut models, and large-scale printing. This project will help streamline the process of getting these print jobs into a queue in a more efficient manner. Print jobs will be able to be prioritized in the order they came in. Print jobs will not be started until the student agrees to the print job/laser cut costs. The Architecture Fabrication Lab is open 6 days a week, on a variable schedule based on student worker availability. Currently listed at 68 hours/week.
Access to the resources would significantly increase. Students will be able to engage the print rooms 24/7, 7 days a week. The Library Print Room would be open to all students, staff, and faculty at UCF. With the Library being open 102 hours a week and updated workflow emails, students will find it easier to collect their completed works.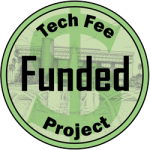 Project Sustainability
The funding requested would guarantee support for the two print labs for five years. Each unit would then cover the cost of support after those five years. The staff to support these labs are already in place for both teams. This technology fee award would provide an easier, more efficient way to engage that support staff.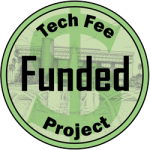 Technology Fee Proposal Budget Narrative
The requested amount of money would be sufficient to establish two print rooms and provide support for those rooms for five years. One print room would be created for the UCF Architecture Fabrication Lab and one to support the UCF Libraries' fabrication efforts.
Support Material
Job Ticketing Overview
Job Ticketing Overview | PaperCut
Video Explaining how Job ticketing works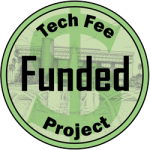 Space Administration
No space is needed for the project.