Open Access Champions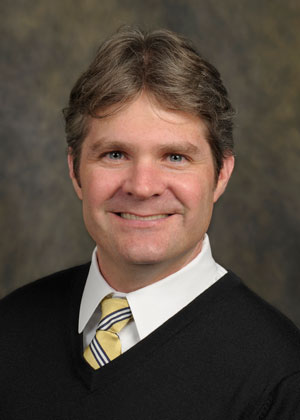 Dr. Michael Callaghan
I'm concerned that many students cannot afford the textbooks required for their classes. Recent research at UCF has shown that many students do not buy a book (and some actually stay away from classes) if they cannot afford the textbooks. This negatively impacts their learning. Furthermore, the prices of some texts that students must purchase for introductory prices can be extremely high and the students will never use the texts again. Finally, as the instructor of a large introductory course myself, I've been disappointed with the introductory texts for my discipline, which makes it difficult for me to justify assigning some texts as required.
---
Dr. Robert Cassanello
Open access is important because we should be mindful of our moral responsibility to the financial health of our students. State legislatures are retreating from their duty to fund public higher education and large corporate textbook companies see our students with access to student loans only as a market. The cost of these changes unfortunately falls on the students and creates undue dept they are straddled with upon graduation. Additionally, in the history survey classes almost a majority of the students who enroll in my classes are not history majors and to assign a textbook that is at minimum $85 I think is a lot to ask a physics, business or theatre major.
---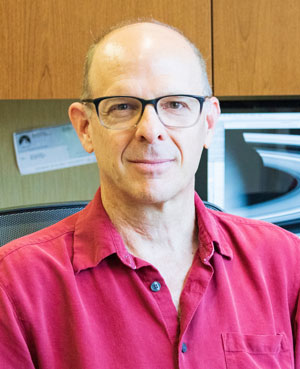 Dr. Joshua Colwell
Science too often is seen as the purview of specialists rather than a universal process to help us enrich and improve all our lives and the world around us. Free and open dissemination of science in all forms and at all levels is essential to breaking down perceived barriers to scientific knowledge. Science levels the playing field for all of us, but only to the extent that everyone has free and open access to the work of scientists, from scholarly research to educational materials.
---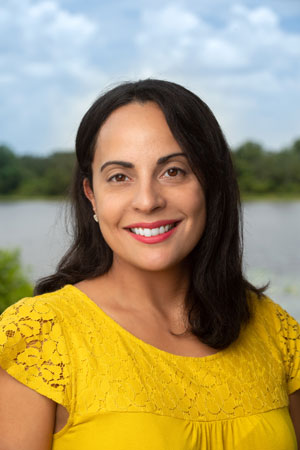 Dr. Stacey DiLiberto
Let's face it: textbooks are expensive, and for subjects like the humanities, these textbooks are limited in scope. As a result, I have made a conscious effort to not only reduce textbook costs for my students but to provide them as much access to information about world cultures and their creative expressions as I can, especially those societies that tend to be underrepresented in traditional humanities textbooks. Open Access resources not only allow for the democratization of knowledge and information sharing, but they provide new and innovative ways for acquiring this knowledge and information, making teaching and learning a dynamic and exciting endeavor in the 21st century.
---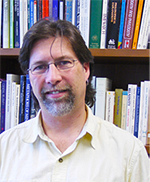 Dr. Bruce Janz
Open access in the scholarly and research areas (as opposed to creative and literary areas, which I think has some different dynamics) is a major step forward in the smooth exchange of cutting-edged scholarship. I'm a supporter of this at both a local and an international level. In one of my areas, African philosophy, open access makes it possible for work to flow internationally without the restrictions of pay walls and without the differential access that so often plagues research. If advanced work is openly accessible, we're all on the same page, and we can start to see the stimulating local conversations that occur elsewhere. So in my area, a project like AJOL (African Journals OnLine), which has a great deal of open access content, is a major boon to both Africans and those like me who want to be in conversation with them.
---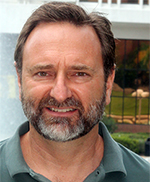 Dr. Mark Kamrath
Open access at UCF and in higher education enables researchers, teachers, and students to share resources and research with the general public. Just as "the contribution of each created the book capital of all" in Benjamin Franklin's day, so the open access initiative in our day disseminates knowledge around the globe and contributes to cultural and intellectual capital of those who seek it.
---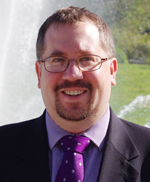 Dr. Peter Larson
Open Access lets faculty and students explore and innovate in ways that weren't possible even ten years ago.
---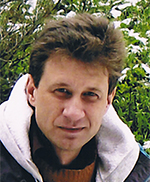 Dr. Barry Mauer
As a professor in the Texts and Technology Ph.D. program at UCF, I am looking for ways to develop collective intelligence, information sharing, and distributed knowledge, all aspects of the Open Access movement. The more we pool our talents and wisdom, the better off we will all be. Open source software, open archives, and open access research offer the public valuable entryways into scholarly and creative work. Furthermore, the products of these collaborative efforts have already borne tremendously valuable fruit (witness Wikipedia).
---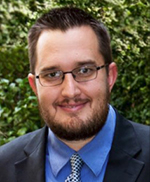 Dr. Rudy McDaniel
As a digital media professor interested in studying the evolution of media texts and technologies and the impact of this evolution on society and our everyday lives, I am a big believer in information sharing, distributed knowledge, and collective intelligence, three major components of the Open Access ideology. Without the principles of open access, the Internet as we know it today would not exist. I look forward to seeing where open source software as well as open access research take us in the next decade.
---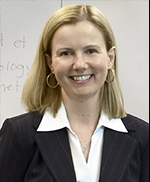 Dr. Joyce Nutta
The Open Access movement democratizes the exchange of ideas and scholarship, contributing innovation to the knowledge bases of multiple, interconnected disciplines, and giving everyone access to the most timely research and creative works in academia. I am proud to co-edit "The Tapestry Journal," an open access publication that makes the latest research, theory, and practice on K-12 students learning English as a second language accessible to all those who can benefit from it.
---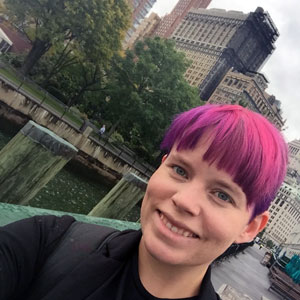 Dr. Anastasia Salter
Open access is essential to public-facing and engaged scholarship, and offers the opportunity to reach scholars working outside of traditional models of institutional funding.
---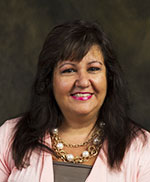 Dr. Maria Santana
In a world of immediacy, scholarship has to adapt and reflect the needs of a society. Open access journals allow us all to communicate and to learn from one another. I know my students can't always buy or pay for memberships in their field. Open Access Journals allow them to keep current and to grow in their field. As educators, we need to be part of this movement.
---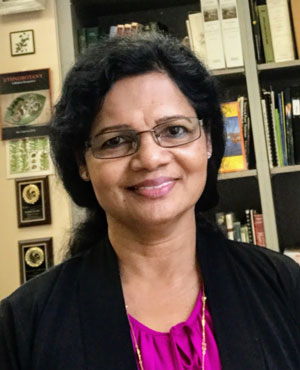 Dr. Rani Vajravelu
I have always believed that quality of education should also be affordable for our students. With a vast amount of digital collections in our UCF library and Open Source repositories, there are many available options in reducing the cost of course materials. In recent years, I find tremendous support and encouragement from OER (open educational resources) staff more than ever. I wish we had such a rigorous support a decade ago for pioneering faculty who genuinely cared about the cost of educational materials.
---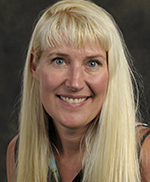 Dr. Kimberly Voss
Open Access encourages the exchange of ideas and creates a community of scholarship. It is important to the democratization of research and the exploration of knowledge. I have published two articles in the peer-reviewed Open Access Journal, Media History Monographs.
---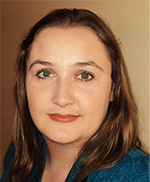 Dr. Chrysalis Wright
Open access journals are a wonderful addition to the scientific community! They allow free access to recent research, lower the costs of conducting academic research, and provide access to current findings by the general public. I'm proud to have published two peer-reviewed articles in the open access journals Revista Latino-Americana de Geografia e Gênero (Latin-American Journal of Geography and Gender ) and The Journal of Men, Masculinity, and Spirituality.