Overview: Research Lifecycle
Research is a complex process. The UCF Libraries RLC Committee designed a model (download) to illustrate the steps of research and to see services available for researchers at UCF. Watch this video for a brief overview.
Explore the pages below to learn more about the research process and services offered to you by the library and other university departments.
Did you know?
The Research Lifecycle is divided into many steps represented in the shape of buttons. Each "button" is color-coded and contains a symbol according to which UCF department supports that step. The UCF Libraries support steps depicted by the blue buttons, and so the librarians who specialize in these services are called "Blue Button Experts."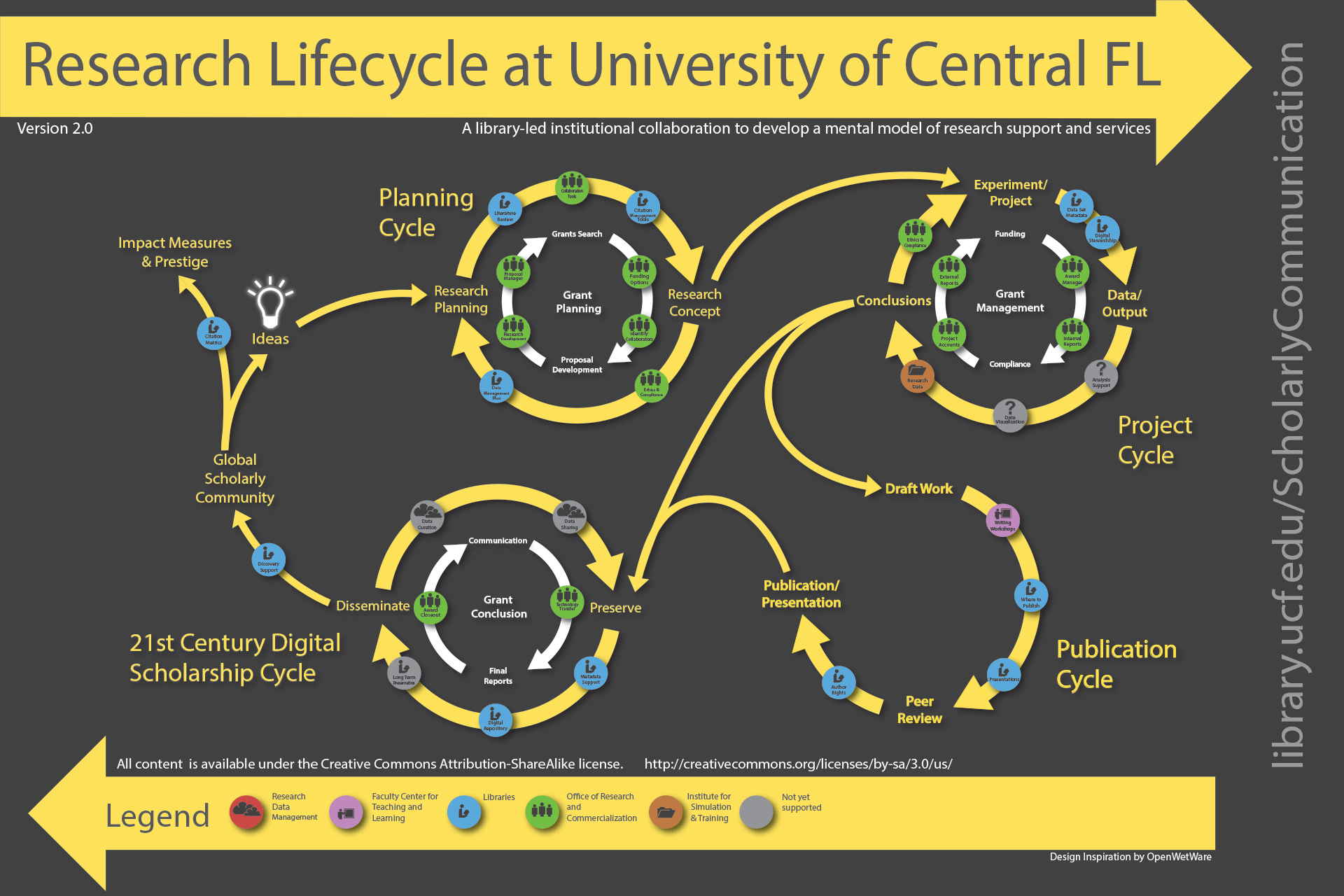 Research Lifecycle
Research Lifecycle Video