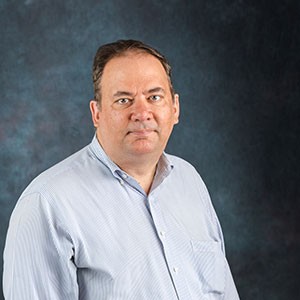 About
Michael is the UCF Connect Librarian at the UCF Daytona Beach campus and serves as the Photography Subject Librarian. He oversees library instruction, reference, collection development and outreach in Daytona, which includes the local book club. Michael is also embedded in Nursing Research classes and supports UCF Daytona's Nursing program.
Michael earned his doctorate (Ed.D.) in Educational Leadership in Higher Education from The University of Central Florida. Michael also holds a master's degree (MS) in Library Science and Information Studies from Florida State University and a master's degree (MA) in Literature from Florida Atlantic University. Michael's research interests include scholarly collaborations between librarians and subject faculty, theater/film, graphic novels and RPG tabletop gaming.
Michael has presented on censorship, graphic novels, film, and gender studies at Orange County Public Libraries, Daytona State College, The Southeast Museum of Photography, The University of Central Florida, The Florida Library Association, and The International Association for the Fantastic in the Arts (IAFA). Michael's scholarship includes book chapters in 52 Ready-To-Use Gaming Programs for Libraries, Terrifying Texts: Essays on Books of Good and Evil in Horror Cinema, and Ages of Heroes, Eras of Men.
Michael's doctoral dissertation is entitled, A Qualitative Inquiry into Scholarly Publishing between Librarians and Subject Faculty.
Collection Development Areas
Nursing
Photography
Psychology
Education
Collection Development Policies
Research Guides