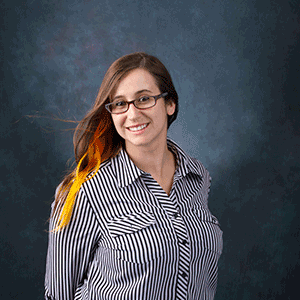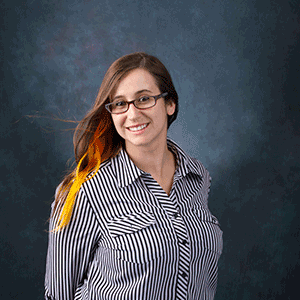 About
Mary has been the Senior Archivist for the University Archives since December 2013. She provides reference and instruction for Special Collections & University Archives.
Mary obtained the Digital Archives Specialist certificate from the Society of American Archivists (SAA) in August of 2014. In May 2015, she accepted the position of Director for the Society of Florida Archivists (SFA). In August of 2015, she became the Florida Representative for the Regional Archival Associations Consortium (RAAC).
Mary holds a B.S. in Interdisciplinary Studies from the University of Central Florida.
What are your main job responsibilities?
I manage the university archives! I determine if materials are added to the university archives and if they are, they are inventoried and made available for anyone to peruse. I also help researchers, teach orientations to the archives, and regularly contribute #TBTs about university history to our social media channels!
What is your favorite part of working at the library?
I love the atmosphere. Everyone is so helpful and nice. I also love UCF so I'm privileged to be helping save its history!
What does working at a library mean to you?
Working at (or just using) a library means so much nowadays. It not only means that I can check out books, but also DVDs and technology like iPads and Macbooks. It also means having access to scholarly publications through databases. It means cool events that support our community like open mic nights and zine making events. So while I'm not the one checking out the books or providing access to the databases, I love that we provide the materials and services to others; however, I do get to help out with the events which I thoroughly enjoy!
Which four individuals, living or dead, would you like to eat dinner with the most?
Dr. Millican, UCF's first President, and Dr. Colbourn, UCF's second President, just to be able to ask them questions about the university!
I would also want to eat dinner with my grandmothers because I didn't get to meet one of them and the other I lost before I grew up. I would love to hear more about their life experiences.
What is your favorite book?
"Shadows" by John Saul. Note: It was published pre-internet so it's pretty outdated now but it's still an amazing science fiction book.
Research Guides