21st Century Library
Phase IIA – Third Floor Renovation
Phase IIA is a complete reconstruction of the library's third floor. Phase IIA improvements will bring the third floor space in line with the aesthetic and functional design found in the Phase IA "Connector" addition. This phase is in progress and the third floor is closed. The estimated completion date for this phase is spring/summer 2023.
Regarding the disposition of third floor collections, most third floor materials have been added to the ARC. Media and microforms have moved to the first floor. Current periodicals have moved to the fourth floor. Newspapers and magazines have moved to the second floor by the Circulation Desk.
Phase IIA Features
Public study space with 520 seats and 36 desktop PC stations.
Additional 30 group study rooms.
Seminar and conference rooms.
New and improved overhead lighting.
New and enlarged restrooms.
A new family restroom
A new location for print reference materials.
New air conditioning system.
Staff suite for research assistance and subject liaison librarians to be nearby.
Book shelving with capacity for 35,000 volumes.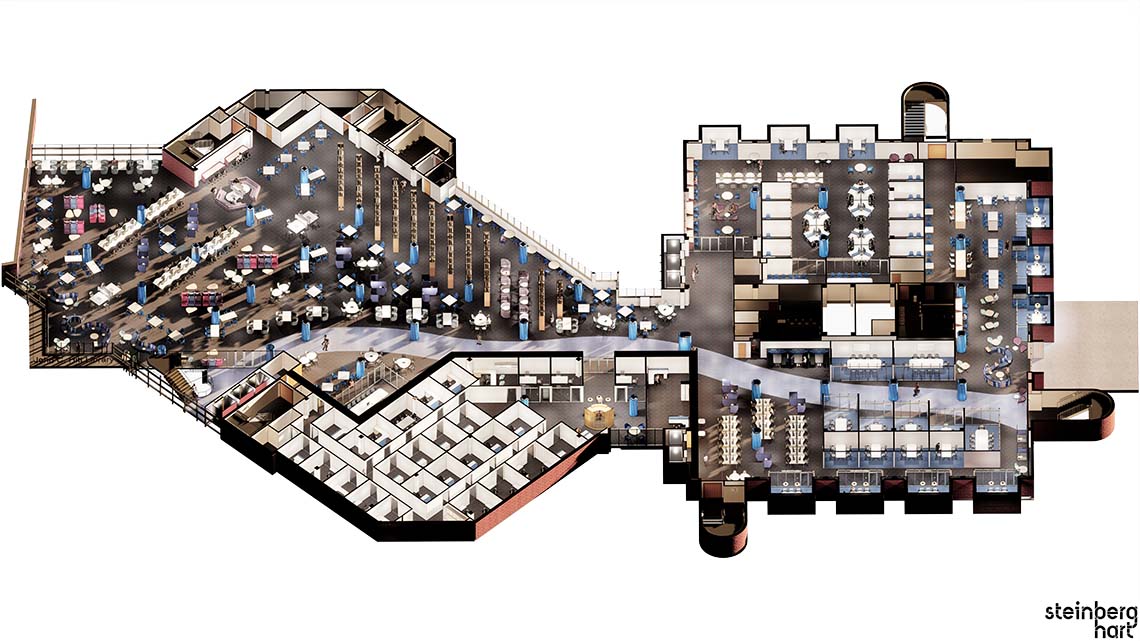 Phase IIA Renderings