21st Century Library
History
Early Years
On June 24, 1968, the library opened as the very first building on the main campus. It housed collections and library staff, campus administrative offices, classrooms, and the university bookstore. At 118,000 square feet it accommodated the needs of the 1,492 full time students enrolled the first year. As enrollment and the campus grew quickly, the building's use evolved to house library functions only.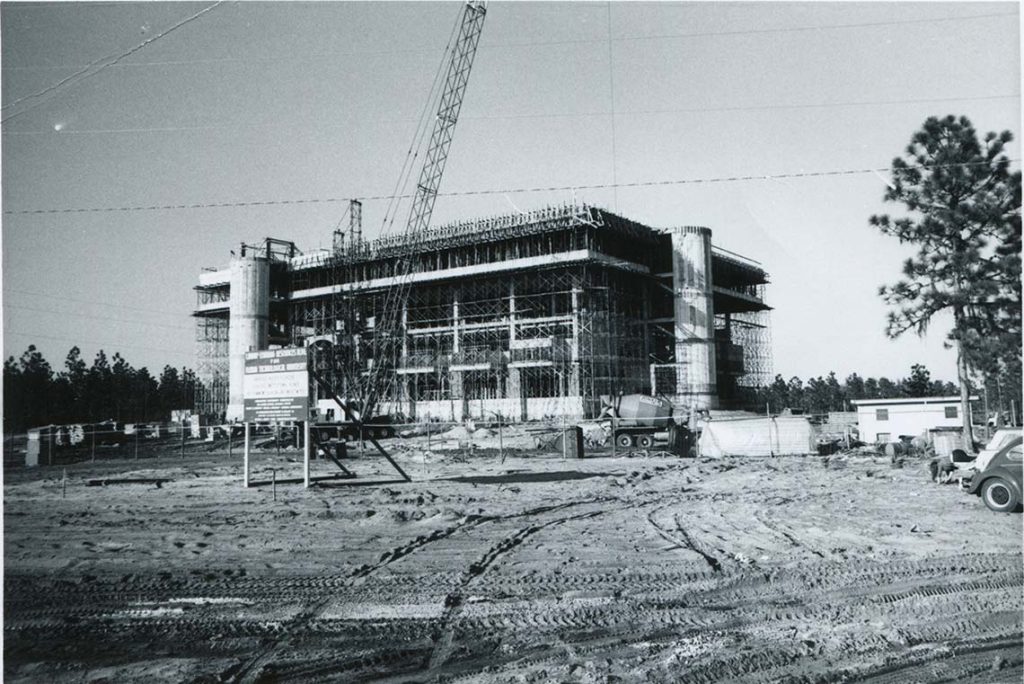 1984 Expansion
The library building was renovated and expanded in 1984 to accommodate the needs of the growing campus. The university's full time enrollment had grown to 9,000 students, and the library's collection totaled 360,000 volumes. The building was doubled in size with the expansion of three floors and the basement. The front entrance ramp was also lowered to create a level main floor.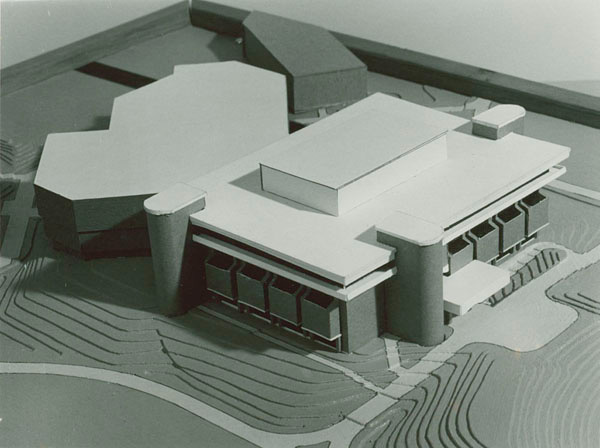 More photos and information about the history of John C. Hitt Library can be found in this article.
21st Century Library Project
In 2004, with enrollment at nearly 40,000 students, the university began a formal planning process for a second expansion of the library. In 2011, Holzman Moss Bottino Architecture, together with Turner Construction, finalized conceptual design, cost estimation, and phasing strategy. The total building renovation incorporates a high-density automated storage and retrieval system (ASRS), referred to as the Automated Retrieval Center (ARC).
Phase I construction of the ARC was completed in 2019. Phase IA connected the ARC to the library with additional square footage and was completed in 2020. The original building continues to be renovated one floor at a time in additional phases. Visit the phased improvement pages to learn more about the 21st Century Library's progress.