Phase IA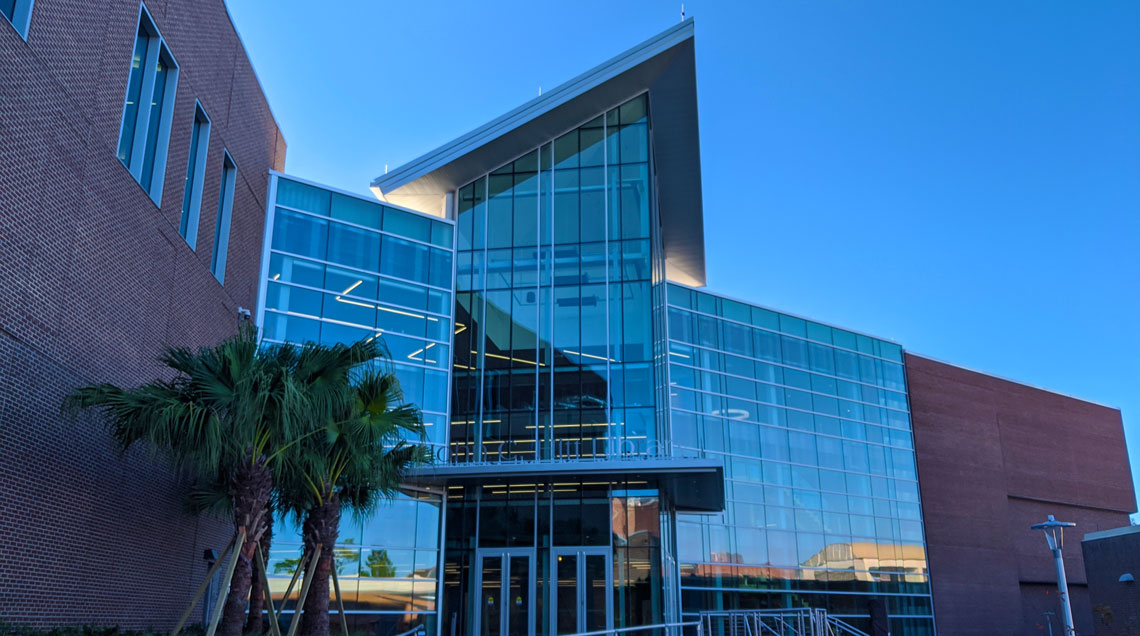 Phase IA, the newest improvement to the John C. Hitt Library, will open Spring 2020. This 57,000 square foot space features the following:
1,055 new public seats in a variety of configurations from quiet to collaborative
A new eight (8) door entrance, which will shorten travel time to the library from the Student Union. The "legacy entrance" at the reflection pond will remain open, thus offering two entrances into the library
Two new instruction rooms – including one active learning classroom which features a collaborative, technology-rich learning environment.
Seven new group study rooms.
Beautiful 4th floor "Reading Room" on top of the ARC, featuring 270-degree views of campus and 235 seats. This will be a special place with enhanced finishes.
New Circulation Services desk at the front entrance and adjacent to the ARC . This proximity will allow delivery of library materials stored in the ARC to patrons in less than 10 minutes.
A multipurpose assembly room with seating for 120 in several configurations
84 desktop PC stations
Special Collections & University Archives' exhibition space to display art, rare collection material and archival materials
The new plaza on the north side merges seamlessly with the Student Union Plaza and the John T. Washington Center, and includes landscaped beds and built-in seating.
---
With the opening of Phase IA, the main Circulation Services desk will move to the new main entrance. The Library "LibTech desk", currently on the 3rd floor, will rotate down to the previous Circulation desk on 2nd floor, and will anchor the south entrance to the John C. Hitt Library facing the reflection pond.
Phase IA planning took several years and included feedback from students to address many needs including:
More general seating to alleviate crowding in the existing Library. Many of these seats will have power at arm's reach to keep mobile devices charged.
More spaces for group collaboration
Additional quiet study areas
More ways to move vertically within the building, including a bank of three elevators and a glass encased staircase for heightened visibility. The existing stairwells are hidden and tend to be forgotten when coming into the building.
We hope this space will be enjoyed by the UCF community for many years to come. Stay tuned for opening announcements this summer!