Phase IA – The Connector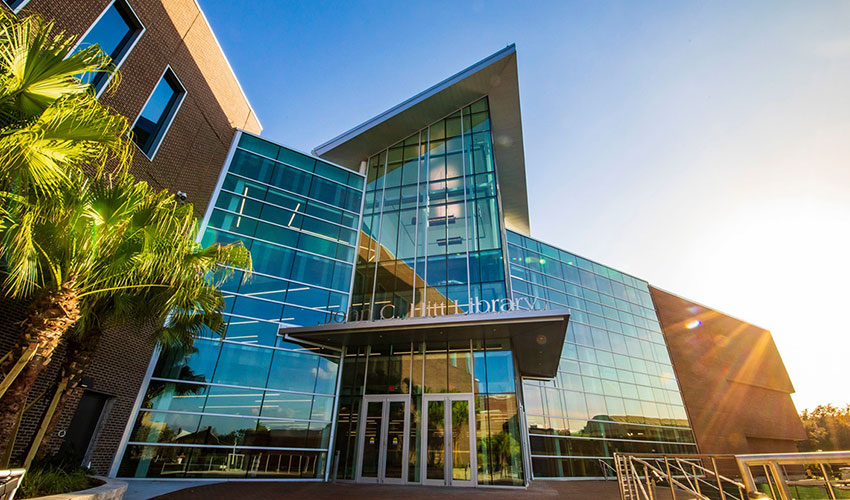 Referred to as the "Connector" addition, Phase IA is the 57,000 square feet that connects the original library building with the Automated Retrieval Center. Phase IA was completed in 2020.
The space was designed with years of planning and student feedback to provide more general seating, more power outlets at arm's reach, more space for group collaboration and quiet study, and a more visible way to move vertically within the building.
Phase IA features:
An eight door library entrance that merges seamlessly in a plaza with the Student Union and the John T. Washington Center.
The Circulation Desk adjacent to the Automated Retrieval Center optimizing delivery of library materials stored in the ARC to patrons in less than 10 minutes.
A glass encased stairway for heightened visibility with a bank of three elevators.
A Reading Room located on the fourth floor with 235 seats and 270-degree views of campus.
An additional 900 study seats in a variety of quiet and collaborative configurations and 84 desktop PC stations.
Seven group study rooms.
Two instruction rooms including one active learning classroom with a collaborative, technology-rich learning environment.
A multipurpose assembly room with capacity for 120 seats in several configurations.
The Gallery exhibition space for Special Collections & University Archives to display art, rare collection, and archival materials.
Phase IA Original Renderings: