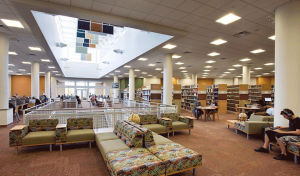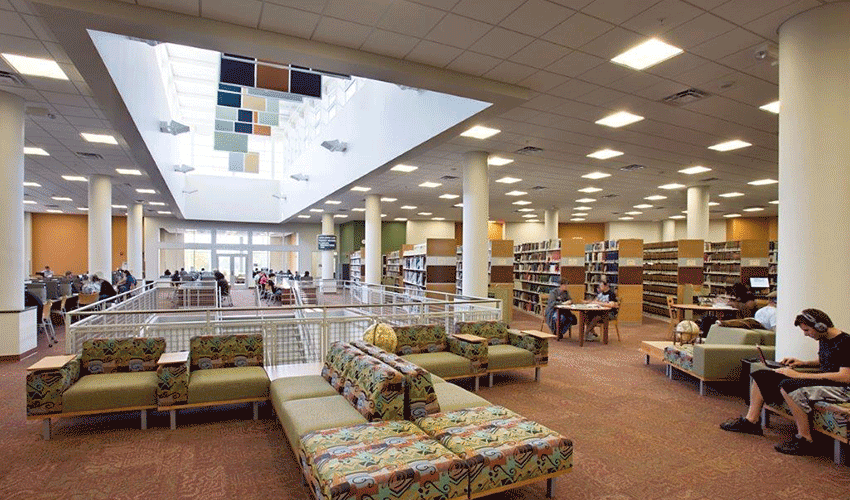 About
UCF Sanford/Lake Mary is located at Seminole State, Sanford/Lake Mary Campus.
Quick Links
Getting a UCF ID Card
UCF ID cards are necessary to check out books at this campus. Please see Card Services for Distance Learning & UCF Connect on where to obtain your UCF ID card.
Searching for books
Locate books at this campus by searching the online catalog.
Checking out books
To check out materials from the Seminole State College Library, present your UCF card and valid driver's license with current address or other photo ID at the Seminole State College Library Information Services Desk. This will allow staff to create an account for you, so that your UCF ID will function as a library card for the partner library.
Hours
Staff
Subjects
Applied Science
Business Administration
Criminal Justice
Early Childhood Development and Education
Elementary Education
Legal Studies
Psychology
Social Sciences
Equipment
cash-to-card machine
copier
printer
color printer
scanner
public computer
Contact
| In this Library | Phone |
| --- | --- |
| Circulation | 407-708-2618 |
| Reference | 407-708-2305 |
Address
UCF Sanford/Lake Mary
100 Weldon Boulevard
Sanford, FL 32773-6199
Map
Accessibility Services
Wheelchair accessible computer tables are available.
Audiovisual Materials
Circulating videos check out for 2 days; those marked for Faculty Use Only may be viewed in the library.  Videos on reserve can be requested at the Circulation Desk and are usually viewed in the library.
Borrowing Materials
You need a UCF ID card and current driver's license with correct address, or one other photo ID to check out materials. Books may be borrowed for a period of three weeks, and renewed one time unless there is a pending request for the item. No fines are assessed on general collection materials. For lost or damaged items, you will be charged the replacement cost, plus a nonrefundable service fee of $5.00.
Collections
Circulating and Reference (library use only) books as well as CDs and DVDs are available at this location.
Computer Access
A log-on (username and password) is required to use PCs in the library and CTS open computer lab on the second floor of the library. UCF students may pick up their log-on information at the UCF Direct Connect Office in the University Partnership Building. Office hours are: Monday through Thursday 8:00 a.m. to 5:00 p.m. and Friday 8:00 a.m. until 3 p.m.; summer term hours may vary. A new log-on is issued each semester.
Printing/Copying/Scanning
Printing/copying services are available in the library using a guest card purchased from an ADM machine and adding a minimum of $1.00 (bills only). Printing and photocopies cost 10 cents each per page. One self-service scanner is available in the CTS Open Computer Lab located in the library.
Reserve Materials
Items on reserve can be requested at the Information Services Desk. Request an item by course name, number, or professor. Loan periods vary and items may be limited to library use only.  Most reserve materials circulate for a maximum of 2 hours. A $5.00 service fee will be charged for each reserve item not returned on time.
Study Rooms
Eight study rooms are available for up to two hours on a 'space available' basis. Two of the eight rooms can be reserved in advance, by phone (407-708-2618) or in person.
Technology Lending
E-readers and scientific and graphing calculators are available for check-out. Headphones, tablets and laptops are available for use within the library.