There's still time to see 45 Years of Collecting: UCF Libraries' Special Collections and University Archives! This exhibit will be on display in the fourth floor gallery at John C Hitt Library. Please note the gallery IS open every weekday from 9am – 4pm. The lights are out until the door opens to preserve the collection but please do come in and visit!
This broad range of materials highlights the evolution of the library's collection over the past 45 years.
It includes great UCF items like Daunte Culpepper's football, Spirit Splash rubber duckie, Knightro squishy toy, Pegasus yearbook, and some Citronaut memorabilia.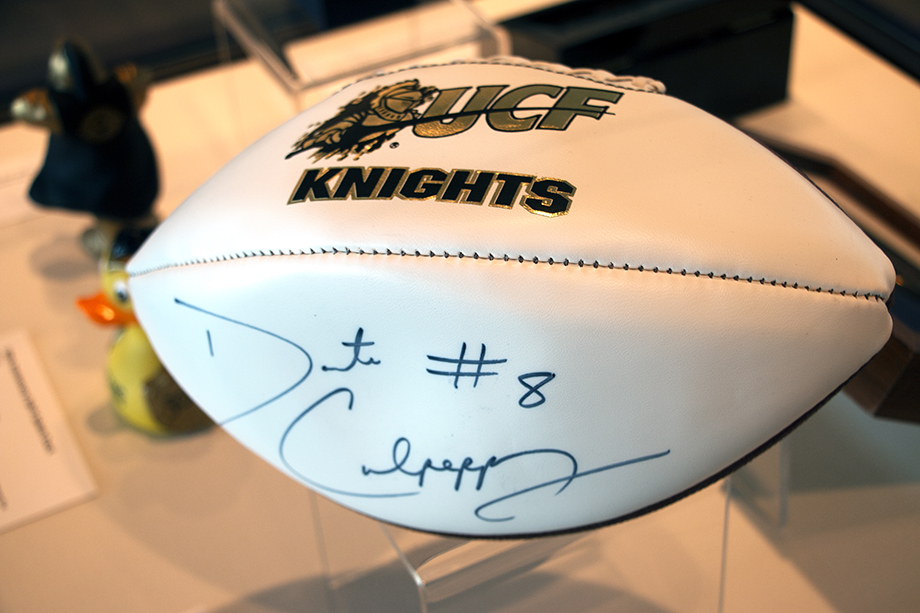 Check out gorgeous handmade selections from our bookarts like Penumbra by Ke Francis.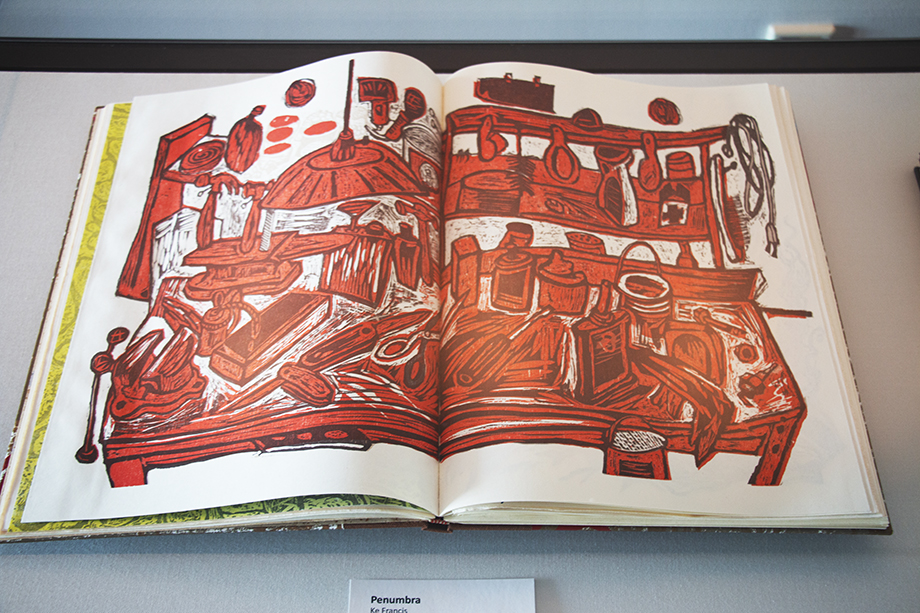 See the oldest item in our collection, a Vulgate Bible from 1546 or local central Florida memorabilia from old tourist pamphlets to Pulse Memorial inspired artworks.
The exhibit runs from February 2021 through April 2021 in the new 4th floor Special Collections & University Archives' Gallery in the John C. Hitt Library.
For more information, email speccoll@ucf.edu.