Welcome
The University of Central Florida invite you to the John C. Hitt Library, on Friday May 19th, 2017, for an honest and up-close look at Librarianship in today's society. This full-day professional conference addresses some of the current problems facing MLIS graduates entering the job market, how new trends in technology are changing libraries, and how to cope in an ever changing library environment. This FREE conference is open to anyone who is interested in, currently working on, or has already earned their MLIS degree. Along with the host of speakers, giving talks on a variety of topics, there will also be representatives from the Information Sciences programs at USF and FSU. Please feel free to check out the AGENDA and SPEAKERS. Then, please be sure to REGISTER by May 1, 2017. This program is made possible through the sponsorship of University of Central Florida Libraries and EBSCO.
Date:

May 19, 2017
8:30am – 3:45pm

Location:

UCF's John C. Hitt Library (Bldg 2)
12701 Pegasus Drive
Orlando, FL 32816-2666
Beginning in room 223

Parking:

Daily Parking permits are $5.00 purchased from the pay stations (which accept cash and credit card).

Food:

Food and refreshments will be provided. You may select lunch from the options provided when you register. For any special dietary concerns, please contact Kristine Shrauger at 407-823-5422 or kristine.shrauger@ucf.edu.
When on campus, parking in Garage A (the garage at the University Blvd. entrance) or Garage I (the next garage after turning left onto Gemini Blvd.) is the best combination of easy-of-access, closeness to the John C. Hitt Library, and an abundance of parking spots. Leaving from Garage A, you will walk between Garage I and the Education complex [ED (the Curriculum Materials Center is located in this building.)] Keep to the right as you round ED. Continue straight ahead past the circle of metal chairs (you will not be able to see the library due to the numerous trees blocking the view.) The Hitt Library will be the shining library upon a hill, it's not much of a hill but still qualifies.
Sponsors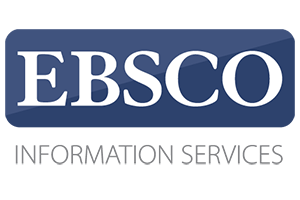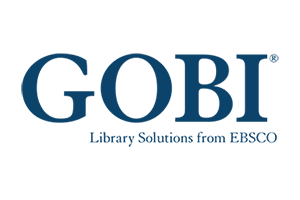 Event Schedule
8:30 – 9:00am
Registration and Refreshments
9:00 – 9:05am
Welcome to MLIS
Room: 223
Barry Baker – Director of University of Central Florida Libraries
9:05 – 10:00am
The Path of Librarianship
Room: 223
Dr. Patricia Profeta – Associate Vice President of Institutional Effectiveness (Grants, Planning and Assessment, Institutional Research and Employee Development)
When your professional path resembles a cross-country journey, the travelogue symbolizes those junkets, jaunts, and jogs in the road. Dr. Profeta will share her own experiences interwoven with experiences of individuals whose paths have crossed with hers during the span of her career.
10:00 – 10:15am
10:15 – 10:45am
The Adjunct Librarian – What Is It? How Does It Work? What Are The Expectations?
Room: 235C
Nardia Cumberbatch
Stacey Bloomingdale
CJ Ivory
This panel will discuss how two librarians have leveraged their adjunct positions to maximize their professional experiences. They will discuss working in special libraries, school libraries, reference, and cataloging. The panel will offer their suggestions on how you can maximize your experience while still in school.
A Day in the Life of an Account Services Manager (EBSCO)
Room: 235A
Carol Seiler – EBSCO
Listen to tales of adventure and fun as Carol Seiler details the life of an Account Services Manager (ASM). An ASM visits all types of libraries to ensure all services from the company are stellar, or at least proceeding as they should. The ASM will resolve any issues, track down details, and offer assistance to the librarians. The ASM will provide training on services and products as needed, or may bring in an expert on that product to review with the customer. What do you have to know to be an ASM? What is a typical day like? What do you do to find parking? All this and more in the session! Questions are encouraged.
Youth Services – What's It All About?
Room: 223
Grace Moore – Winter Park Public Library
In youth services librarianship, reader's advisory, program planning, collection development and homework help are just the beginning! This presentation will give you a glimpse into the world of public library services for patrons from cradle to college prep, and everything in between.
10:45 – 11:15am
Accidental Manager, or You're in Charge, Now What?
Room: 235C
Mary Page
Mary Page, Associate Director, Collections & Technical Services at UCF's John C. Hitt Library, will discuss being in a managerial role – whether you planned to be or not.
Specialized Librarianship
Room: 235A
Lorelle Anderson – FAMU Law Shalu Gillum – UCF College of Medicine
This panel will address the unique aspects of working in a Law or Medical library.
Academic or public librarian? Similarities, differences and finding your best fit
Room: 223
Tina Buck – Technical Services, UCF Peggy Nuhn – Joint-Use Libraries, UCF-SSC
Tina Buck and Peggy Nuhn have both been librarians in various public and academic library settings. They will share their experiences in changing from type of library mid-career, as well as their perspectives on library size, services and finding – or making – opportunities.
11:15 – 12:00pm
Disney Libraries – Very Specialized Libraries
Room: 223
David W. Hartman
Get a peek into the magical world of Disney libraries! Special libraries can be found within corporations, private businesses, government agencies, museums, colleges, hospitals, associations and consulting firms. Librarians in these settings have varying titles from research analyst to content manager, but they all require a common set of skills. David Hartman, Disney Librarian, will give you an overview of Disney libraries including WDI, creative costuming, and entertainment. This session will also cover what a special library is in terms of characteristics, objectives/functions and the skills needed for success.
12:00 – 1:15pm
Lunch
FSU School of Information representatives on hand – Room 235A. – Dr. Lorri Mon USF School of Information representatives on hand – Room 235C – David Chapel
1:15 – 2:00pm
Ripley's Believe It or Not – Special Collections and Archives
Room: 223
Edward Meyer Angela Johnson
Meet the guy who has spent 40 years curating at Ripley's Believe It or Not – and he's worked at the company longer than its founder.
2:00 – 2:15pm
2:15 – 3:00pm
Who Gets the Job Offer?
Room: 223
Cynthia Kisby
This program looks at the difference between getting an interview and getting a job offer. What are employers looking for and how do candidates convey that they have it? We will share insights into how to really analyze a job announcement and match your qualifications to the employers' needs. After a brief group exercise examining sample resumes and vacancy announcements, a discussion will summarize observations about resumes including general tips from previous search committee members and hiring officials.
3:00 – 3:45pm
Wrap up: The Five-Minute Paper
Room: 223
Dr. Penny Beile
Okay, MLIS Information Day is about to end. In the final session, you will be asked to list at least three goals related to the pursuit or completion of the MLIS degree, or more clarity about which field of librarianship you are seeking.
Speakers
Patricia Profeta
Patricia Profeta has a 36 year professional history within higher education. She currently leads the Office of Institutional Effectiveness at Indian River State College as its Associate Vice President with the areas of Grants, Institutional Research, Planning and Assessment, and Employee Development under her purview. Prior to her AVP responsibilities, she most recently served as the Dean of Libraries at IRSC where she led its multi-campus library system. Part of the team that established the College's Pioneer River Press, she liaises as its Research Manager when needed. She participates as a peer leader for the College Foundation's Lifelong Learning Institute. She sits as an active member of the Indian River County 4-H Foundation Board. She earned her BA and MLS degrees from Rutgers University, a certificate in community college education from the University of Central Florida, and a PhD in Information Science from Nova Southeastern University. Prior library employment includes faculty positions at Rutgers University and the New Jersey Institute of Technology. She has authored and/or edited various grant applications, articles, and chapters; presented at the state and national levels on topics such as accountability, assessment, copyright, accreditation, government resources, strategic planning, multi-literacies, and knowledge management; and served in leadership roles on institutional, state, and national library and education committees. She serves as an evaluator for the Southern Association of Colleges and Schools, Commission on Colleges. She was recognized by the Association of Florida Colleges with the 2015 statewide Leadership Excellence Award. She has been recognized with numerous exemplary practice awards for technological applications, library practices, and teaching techniques. She is an avid reader, DIYer, and a dog owner to a recalcitrant Dachshund named Riley.
Lorelle Anderson
Lorelle Anderson received her Juris Doctorate from the Georgetown University Law Center in 1997, and her Masters in Library Science from the University of Maryland in 1999. As a library student, she worked for Covington and Burling in their legislative library in Washington DC. Post-graduation, she spent six years as a law firm librarian at Crowell & Moring LLP before becoming the Assistant Director of Public Services at the Florida A&M University College of Law.
Tina Buck
Tina Buck is an Electronic Resources Librarian at the University of Central Florida, currently focusing on coordinating electronic resources cataloging and maintaining electronic serials holdings. She has been a technical services librarian for more than 20 years, with experience in cataloging, acquisitions, collection management, integrated library system functionality, and discovery layers. Tina holds a Master's of Library Science and a Bachelor of Arts in Business and Political Science, both from the University of Pittsburgh. Prior to working at UCF, Tina was the Acquisitions & Metadata Librarian at St. Edward's University in Austin, Texas.
Shalu Gillum
Shalu Gillum is Head of Public Services at the UCF College of Medicine's Harriet F. Ginsburg Health Sciences Library. She received her JD from Nova Southeastern's Shepard Broad Law Center and her MLS from the University of South Florida. Ms. Gillum began with the library as Public Services Librarian in 2010. She currently oversees the reference, instruction, circulation, outreach, and marketing aspects of the library. She is a senior member of the Academy of Health Information Professionals (AHIP). She is currently participating in Year 13 of the Sunshine State Library Leadership Institute.
Cynthia Kisby
Cynthia Kisby is the Personnel Librarian and Head of Regional Campus Libraries for the University of Central Florida in Orlando. She has coordinated online searching, library instruction, and staff development services at UCF and has experience as a librarian in public, school, medical, and academic libraries. Cynthia is a former teacher and Peace Corps volunteer, past president of FACRL and a former executive board member of the Florida Library Association. She received her MALS from Dominican University, her BA from U of Illinois, and a Diplome Annuel from La Sorbonne, Universite de Paris. She was certified by the Society for Human Resource Management for 2003-2006.
Stacy Bloomingdale
Stacy Bloomingdale received her MLS from the University of South Florida in 2014 and her BA from UCF in 2011. She currently works as an adjunct at Valencia College Libraries in Technical Services as a Catalog Librarian and at Daytona State College as an Adjunct Reference Librarian.
Grace Moore
Grace Moore studied English and French at Rollins College, and has a master's degree in Library Science from UNC-Chapel Hill. As a student, she worked and volunteered in various public libraries, with a focus in youth services, as well as the libraries at UNC and at the Courtauld Institute of Art. She worked for two years as Children's Librarian at Selby Public Library in downtown Sarasota, and since January 2015 has been the Tween Librarian at Winter Park Public Library, where she selects materials and presents programs for middle grade readers.
Dr. Penny Beile
Dr. Penny Beile is Associate Director of Research, Education, and Engagement at the University of Central Florida Libraries. Prior to UCF she worked at University of Kentucky, Miami University in Ohio, and Louisiana State University. Penny holds a M.Ed. and M.L.S. from the University of Kentucky and a Ph.D. in Curriculum and Instruction from UCF. She has published extensively on information literacy assessment and test construction and has served as a consultant to Educational Testing Service for the iSkills assessment and to Carrick Enterprises for both the SAILS and TATIL assessments. She has never questioned her decision to be a librarian and wonders how the 25 years she's been a librarian have passed so quickly.
Nardia Cumberbatch
Nardia has been a full time librarian at Valencia College since 2014. Previously, she was an adjunct librarian at the John C. Hitt Library at the University of Central Florida. During graduate school, she was the webmaster for FAME (Florida Association for Media in Education).
David Hartman
David Hartman has a Master's degree from FSU and an undergraduate degree from UCF (History). He has worked in public libraries (Louisville, GA), academic libraries (Valencia Community College, Osceola Campus), and special libraries (Harcourt Brace) before finally settling into his dream job at Walt Disney World as the Walt Disney Attractions Technology Librarian, a position he has held for 20 years. He is co-compiler of the six volume work, Biographical Rosters of Florida's Confederate and Union Soldiers, 1861-1865.
CJ Ivory
CJ Ivory is Assistant Professor and Instructional Services Librarian at the University of West Georgia. She holds a Bachelor of Arts in Economics from the University of Central Florida and Master of Library & Information Science from Florida State University. She began her professional career as a Librarian Intern in the Business & Science Department of Miami-Dade Public Library System. She has also held librarian positions with the University of Central Florida, Everglades University, and Valencia College.
Edward Meyer
For 38 years Edward Meyer, Vice President of Exhibits & Archives for Ripley's Believe It or Not!, has traveled around the world collecting unusual stories and unbelievable artifacts to fill Believe It or Not! books and museums. He is a walking encyclopedia of information, some strange, some gross – but all true! He has acquired over 20,000 different museum artifacts, everything from a pin valued at $1 million dollars, to a two-trunked elephant, to Marilyn Monroe's happy Birthday Mr. President dress, to Lee Harvey Oswald's mortuary toe tag, to a meteorite from Mars. The list is endless. Editor of the famous Ripley's Believe It or Not! newspaper syndicated cartoon, and books, producer of countless Ripley museum films, and a researcher for over 200 hundred Ripley television shows, Meyer has appeared on radio and television programs around the world as the Ripley historian and raconteur, the man with the world's best job!
Peggy Nuhn
Peggy is a Regional Campus Librarian located at Seminole State's Sanford/Lake Mary campus. She earned her B.S. in Business Administration from Franklin University and her Master's in Library and Information Science from the University of South Florida. She began her library career managing a municipal bookmobile service, and worked in public libraries before transitioning to academic librarianship. Peggy supports the UCF/Seminole State concurrent nursing program by providing library instruction to nursing students at the Altamonte campus, and is also embedded in nursing research classes each semester. She is a graduate of the Sunshine State Library Leadership Institute, and has served as Region 3 Director of the Florida Library Association (FLA). She is presently serving as a member of the Executive Board of FLA.
Mary Page
Page serves on the library advisory boards for Oxford University Press and the National Academy of Sciences. She has made presentations at the Charleston Library Conference, and at American Library Association annual and midwinter conferences, Page is a past president of NASIG, the North American Serials Interest Group, and a past president of the Association for Library Collections and Technical Services (ALCTS), a division of the American Library Association.
Carol Seiler
Carol Seiler, MLS, has been with EBSCO as an Account Services Manager for 10 years. Carol has worked within or for libraries for many years with experience in public, medical, and academic libraries. She is a certified Serials Holdings trainer with SCCTP (Serials Cataloging Cooperative Training Program) as well as CHIS (Certified Health Information Specialist) with MLA (Medical Library Association).