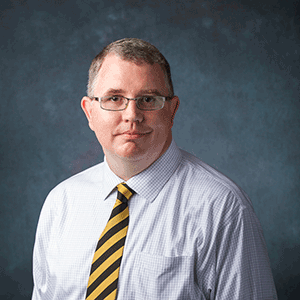 About
What are your main job responsibilities?
Supervise the help desk and circulate technology.
What is your favorite part of working at the library?
The people. Being around others who love to find and share knowledge brings me joy and purpose.
What does working at a library mean to you?
Libraries are repositories not just of data, but of facts (thanks to librarians and others).
Which four individuals, living or dead, would you like to eat dinner with the most?
His Holiness the Dalai Lama, Pope Francis, Barack Obama, and Steve Wozniak
What is your favorite book?