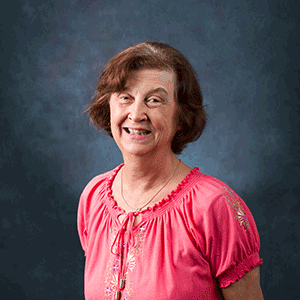 About
Reference Librarian & Ask-A-Librarian Coordinator.
What are your main job responsibilities?
I coordinate Ask A Librarian service, a great team of 15 staff members & Adjunct librarians. We answer questions received via IM, chat, telephone, email & text 60 hours per week. Our Instant Messaging chat is the most popular with students & staff. In February, we answered over 500 IMs.
I am also the Research & Information Desk (RAID) Coordinator, which involves scheduling over 25 librarians for over 120 hours 7 days per week.
What is your favorite part of working at the library?
Working at (or just using) a library means so much nowadays. It not only means that I can check out books, but also DVDs and technology like iPads and Macbooks. It also means having access to scholarly publications through databases. It means cool events that support our community like open mic nights and zine making events. So while I'm not the one checking out the books or providing access to the databases, I love that we provide the materials and services to others; however, I do get to help out with the events which I thoroughly enjoy!
What does working at a library mean to you?
I guess the fact that I have been here almost 24 years should answer that 🙂
What is your favorite book?
Hmm probably "Open House" by Elizabeth Berg
Collection Development Areas
Collection Development Policies