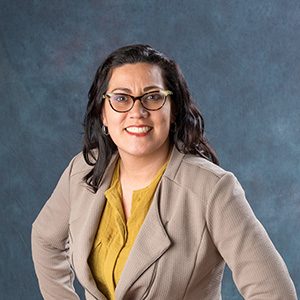 About
Sandy is the Science Librarian in the Research and Information Services Department at the UCF Libraries. She is the subject librarian for Biology, Chemistry, Physics, Mathematics, Statistics, CREOL, and the NanoScience Technology Center. Her research interests include: emerging technologies in education, online learning, and STEM-related programming and instruction.
Sandy serves the professional library community as a committee member of the American College & Research Libraries/Science and Technologies Section (ACRL/STS)'s Hot Topics Discussion Group, the Florida Library Association (FLA)'s Career Development Committee, and as the Secretary of the state chapter of ACRL- the Florida Association of College and Research Libraries (FACRL).
Sandy received her MLIS degree from the University of South Florida in 2010, and a MA in Religious Studies and an MA in Asian Studies from Florida International University in 2008. Prior to her graduate work, Sandy studied Biology and Dance as an undergrad. In her spare time, Sandy (as an Orlando native) enjoys boating, the outdoors, traveling, and seeking adventure!
What are your main job responsibilities?
I handle library instruction, research consultations, collection development, programming, and reference service to the following departments: Biology, Chemistry, Physics, Mathematics, Statistics, NanoScience Technology Center, and Optics and Photonics.
What is your favorite part of working at the library?
I love working at the UCF Libraries in general because each day presents me with a new challenge, assignment, and it inspires me to be the best librarian I can be. I love the networking and positive interactions between all library staff here and I find it a great nurturing work environment. We have a great team here at the UCF Libraries.
What does working at a library mean to you?
Working at a library means that I am privileged to work in a position of service to our constituents whether they are students, faculty, or community members. I love helping others and I found that being a librarian facilitates this more than any other job I have held in my life. Libraries are very special places and I am proud to work in one!
Which four individuals, living or dead, would you like to eat dinner with the most?
Stephen Hawking, Stephen King, Barack Obama, and Dolores O'Riordan
What is your favorite book?
The Giving Tree by Shel Silverstein                                                                           .               .
Collection Development Areas
Biology
Chemistry
Mathematics
Optics & Photonics
Physics
Statistics
Collection Development Policies
Research Guides
Newsletters