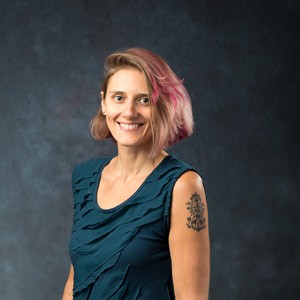 About
Carrie is the User Engagement Librarian in the Information Literacy & Outreach Department. She started working for UCF in May 2013 as a Regional Campus Librarian at the Valencia Osceola campus.
Carrie earned her Master of Library and Information Science degree from Drexel University and a Bachelor of Arts in Psychology from the University of North Carolina Wilmington. Prior to UCF, she was the Instruction/Reference Librarian at Cleveland Community College in Shelby, NC. In her life before libraries she worked for two years as a Crisis Counselor in a domestic violence resource center.
Carrie is the Psychology and Social Work Librarian, maintains the library's Facebook page, and is active in UCF's Pride Faculty and Staff Association.
Collection Development Areas
Psychology
Social Work
Women's and Gender Studies
Collection Development Policies
Research Guides
Newsletters